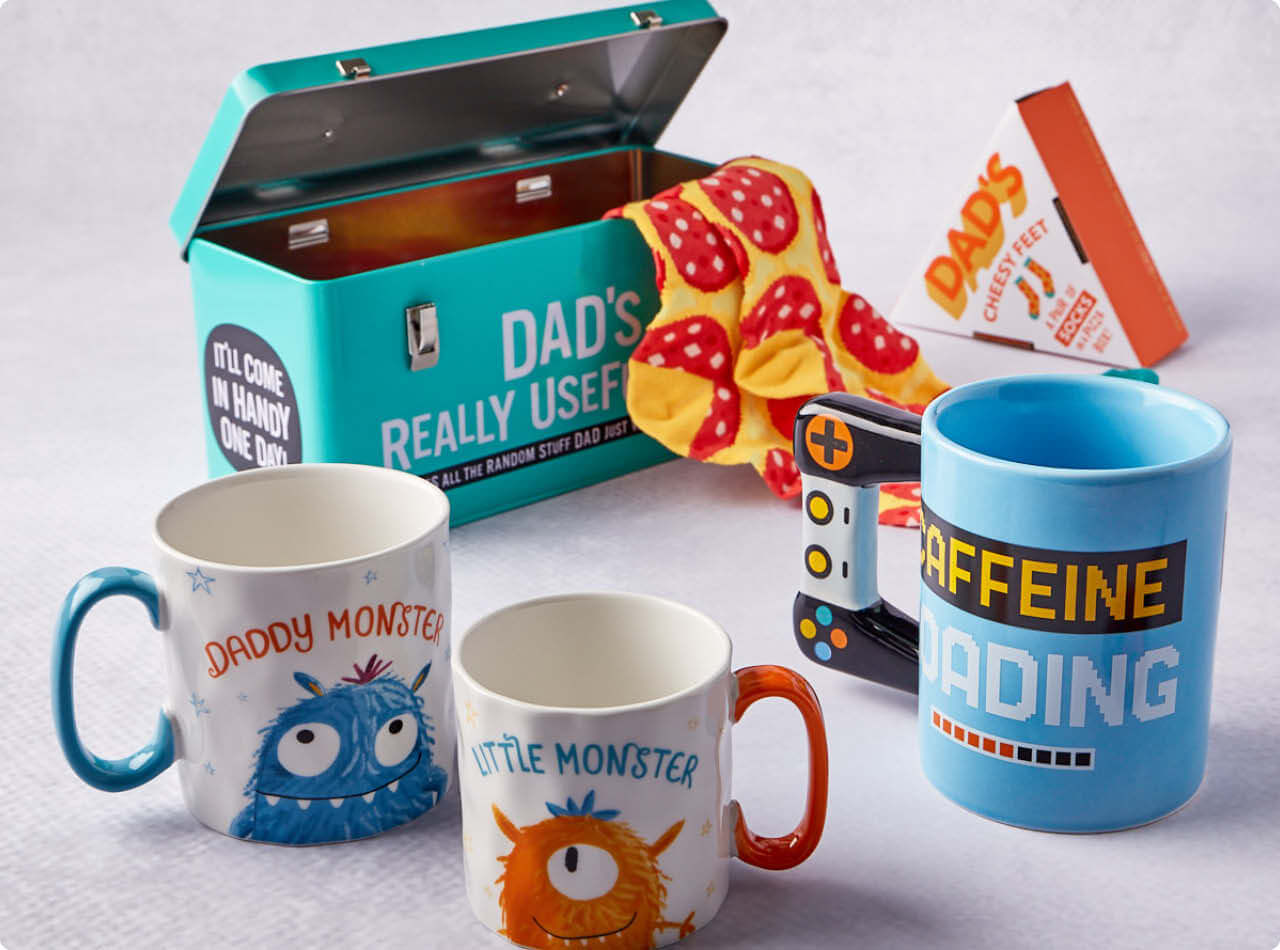 Fathers Day Gifts Guide
Need Father's Day gift ideas? You've come to the right place! Our guide to Father's Day gifts includes something for every kind of dad, grandad and more. Whether you're searching for a classic gift - like a world's best dad mug or a new pair of socks - or you'd prefer to surprise him with something personalised this year, you'll find the ideal present right here. Our Father's Day gift guide showcases all of our favourite products and collections to inspire you ahead of June 19th 2022.
Find the perfect gift for your...
Find gifts to suit your budget
Get inspired by our fantastic Father's Day gift ranges
Wondering what to buy dad on Father's Day? Or maybe it's grandad you want to surprise? Either way, our gift guide will give you all the inspiration you need to make sure the man who means the world to you feels special on 19th June.
Here, you'll find Father's Day gift ideas and inspiration for every kind of dad, grandad or stepdad. Whether you're looking for a classic gift for him like a new pair of socks or a world's best dad mug, or something superhero themed - you'll find all this and much more online, right here.
How about some personalised presents? Our personalised Father's Day gift range will make him feel extra appreciated this year. Add his name, a special message or even a photo to a selection of cushions, mugs, art prints and more to put your personal stamp on it.
Don't forget to find the perfect card to go alongside your Father's Day gifts! We have dad cards, grandad cards and many more to choose from - and you can even match the card to your gift. Classic designs, funny and cheeky combinations, superhero themes… the possibilities are endless!