Birthday gifts
Find the perfect presents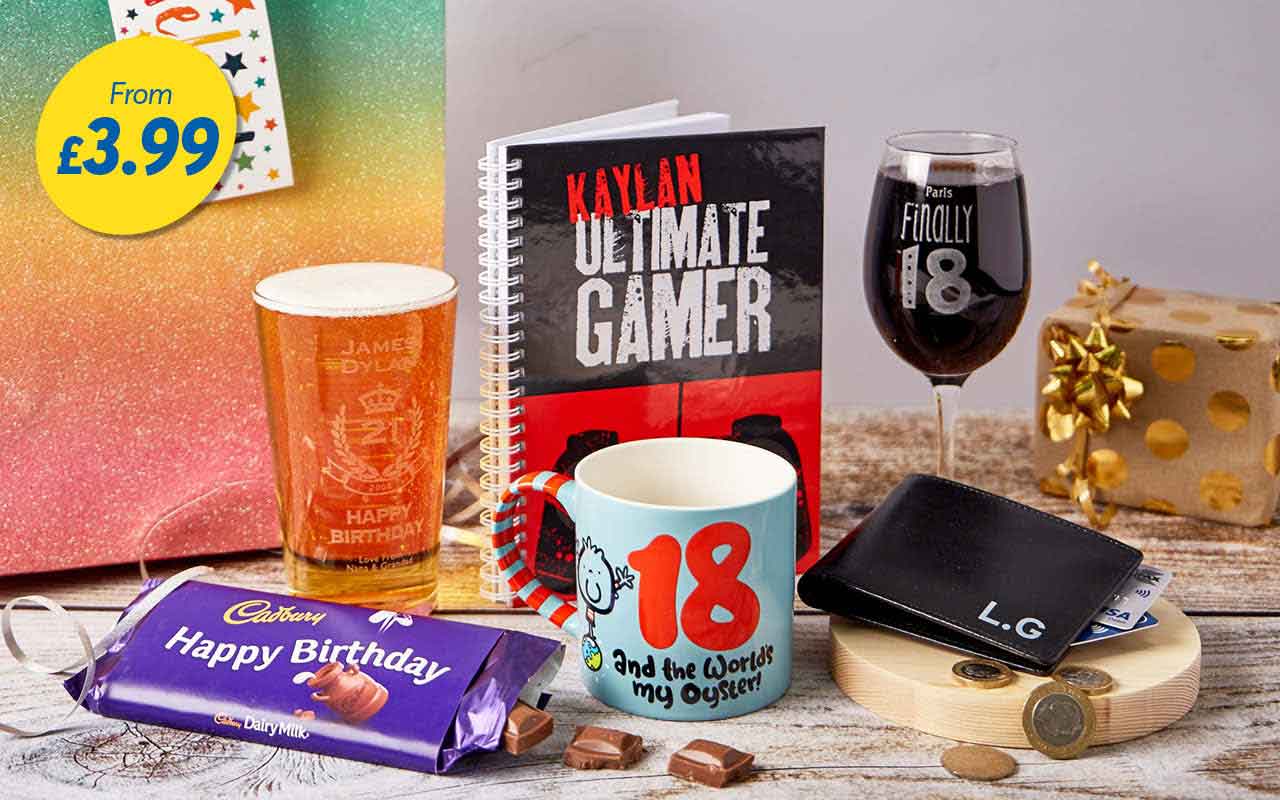 It doesn't matter how old they are, all that matters is they get the perfect gift! Check out gifts for him, for her and for kids and surprise someone special. They deserve the world - but we've got the next best thing!
Who is it for?
Surprise the newlyweds, make her smile, treat your little ones or gift him something special with gifts for everyone in your life
Shop by type
Let us help narrow down your search so you can find what you're looking for
Shop in-store favourites at your fingertips
Hot off our in-store shelves!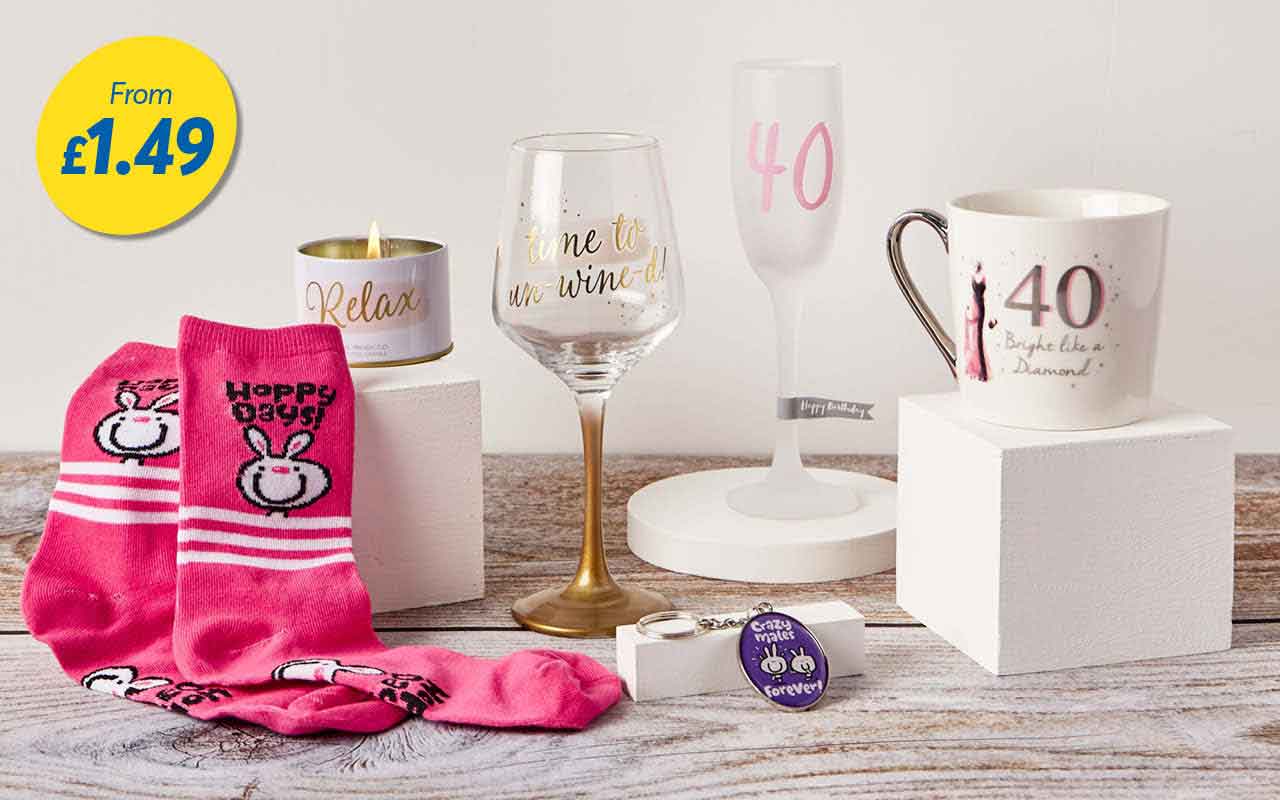 Seen something you like in-store? We've brought gifts from our shops to your screen, so you can grab yourself something amazing without even having to get up off your sofa.
Create a one-of-a-kind gift
Shop our range of personalised presents and gift them something totally unique. Add names, photos and more to make them special
Save on personalised gifts...
Something for everyone
Searching for something special for a friend or family member? Maybe it's their birthday, or your anniversary? Whatever the occasion – and whoever's on the receiving end – we have a whole host of in-store and personalised gifts that are sure to please.
Your search for the perfect present stops here. Our fantastic online gift shop has a wide range of gifts for him, for her and for kids that are ideal for all occasions. So, whether you need gift ideas for birthdays, weddings, christenings or anything else, you'll find plenty of inspiration right here. Choose a gorgeous in-store gift or one of our personalised presents which allow you to add names, photos and more for an extra special touch.
Our range of personalised presents make gift shopping that little bit easier, as you're guaranteed to find something as unique as your loved one. No matter if you need gift ideas for your mum, dad, for grandad, teacher or girlfriend, you'll find plenty of inspiration right here.
Our personalised notebooks make the perfect gift for someone that needs help getting organised or spends hours in the office. Or, for a couple moving into a new home, why not get them something for their house? We have plenty of great gift ideas, from things for the kitchen such as chopping boards and mugs, to cushions and keepsakes. Whatever the occasion, you'll find plenty of options from our unique in-store and personalised gifts collection.
Finally, be sure to get them a beautiful card to match their personalised gifts. We have birthday cards, congratulations cards, anniversary cards and so much more, with designs to suit everyone. Find the perfect card and present from our online gift shop today, or head to your nearest UK store.