SPEND & SAVE on Party & Balloons ... SPEND £10 SAVE £1 | SPEND £15 SAVE £2 | SPEND £20 SAVE £3 *
SPEND & SAVE on Party & Balloons ... SPEND £10 SAVE £1 | SPEND £15 SAVE £2 | SPEND £20 SAVE £3 *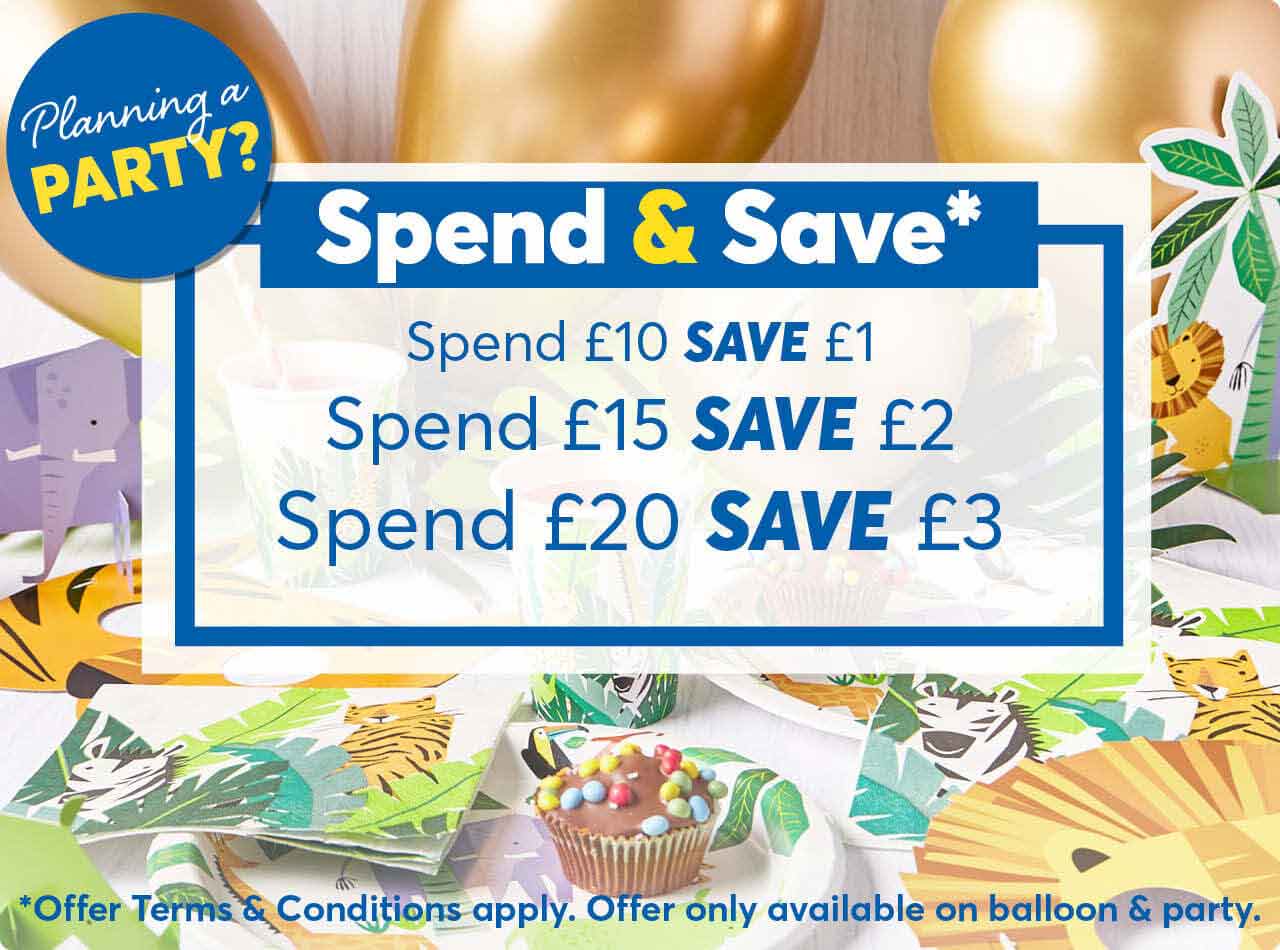 Balloons
No matter what you're celebrating, we've got the balloons you need to make it a real party! With everything from latex balloons to personalised designs and letter balloons for sale, we offer the perfect finishing touch for your event – from as little as 99p. Many of our foil helium balloons can be delivered ready-inflated, but if you'd prefer, we can post them out to you deflated and you can get as many as you like blown up in one of our UK stores for free!
Find the perfect Birthday balloon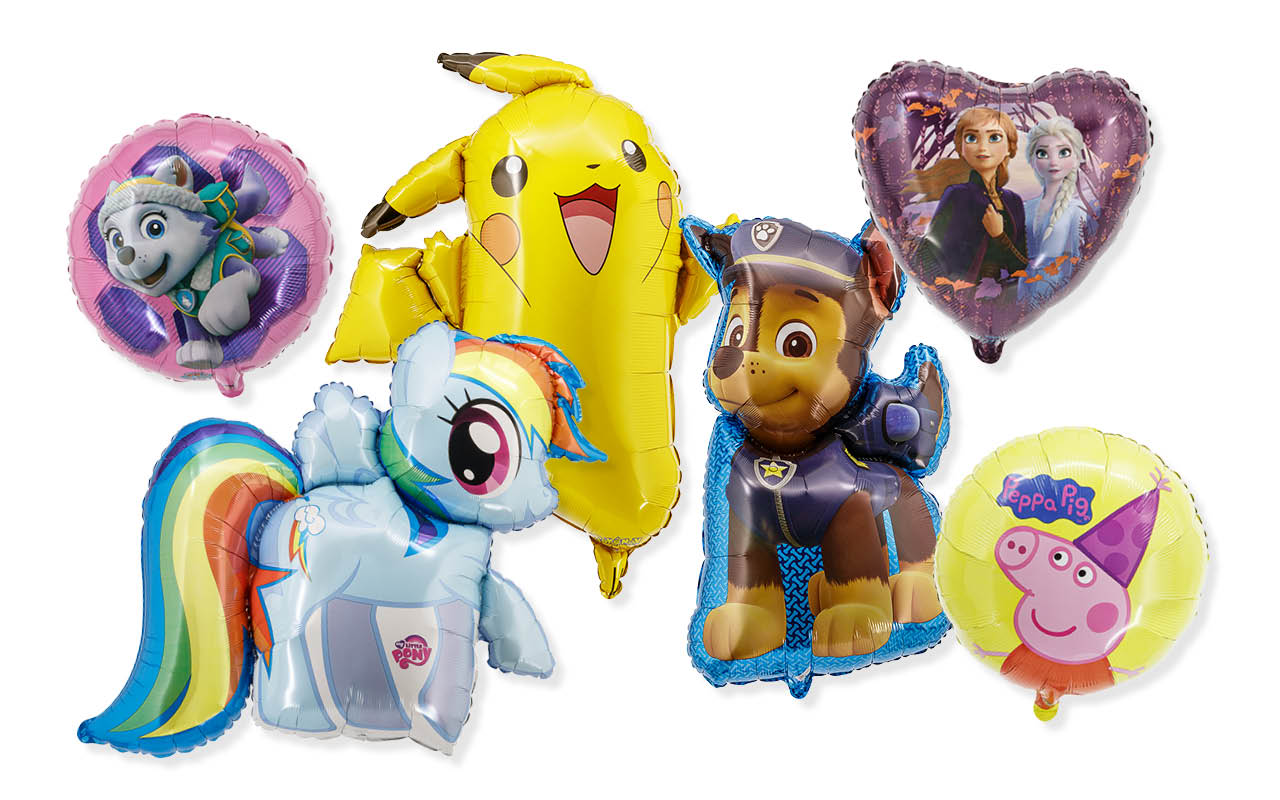 Themed balloons
Perfect for children's parties, our themed balloons will delight your little one on their special day. From Peppa Pig and Paw Patrol to everyone's favourite Pokémon – check out our wide selection of super fun character balloons.
---
Make your party go with a bang!
It's not a party without balloons, which is why we have loads of great options available to help you celebrate all of life's moments. From birthdays to weddings and new babies, we've got a balloon for every event so you can make any occasion really count.


Our range of foil helium balloons is the perfect way to really get the party started, no matter what you're celebrating. We have plain balloons shaped like circles, stars or hearts, as well as giant number balloons or those with messages to let everyone know what the party is for.

The majority of our foil helium balloons can be delivered ready-inflated, making them a great option if you want to send them directly to someone, or deflated. If you choose to have them posted deflated, we'll send them to you in packages so you can get them inflated for free in your local store. To do this, simply take your order confirmation email along with you.
We also have balloon bouquets available which are a fab alternative to flowers. Whether you want to wish someone a happy birthday, say congratulations or tell them to get well soon, our balloon bouquets are a perfect choice.

If you prefer a classic balloon, we have latex balloons that are suitable for blowing up with air or for inflating with helium. While we're unable to deliver latex balloons ready-inflated, as they tend to last for between 12 and 24 hours, you can also have these inflated in-store.

You also have the option of creating fab balloon banners with a message of your choice using our air-inflated letter balloons. Spell out the celebrations by stringing your banner together and help everyone get in the mood for a party!