Greetings Cards
No matter the occasion or the recipient, we have greetings cards for all. With thousands of cards to choose from, from sentimental to funny, our greetings cards come in traditional and contemporary designs. You can even personalise some of our celebration cards to really commemorate the special occasion.
You'll also be pleased to hear that all of our personalised celebration cards come with FREE 1st class delivery! What are you waiting for? Browse our greetings cards online, or head to one of our UK stores to see what else we have for sale.
Find the perfect Birthday Card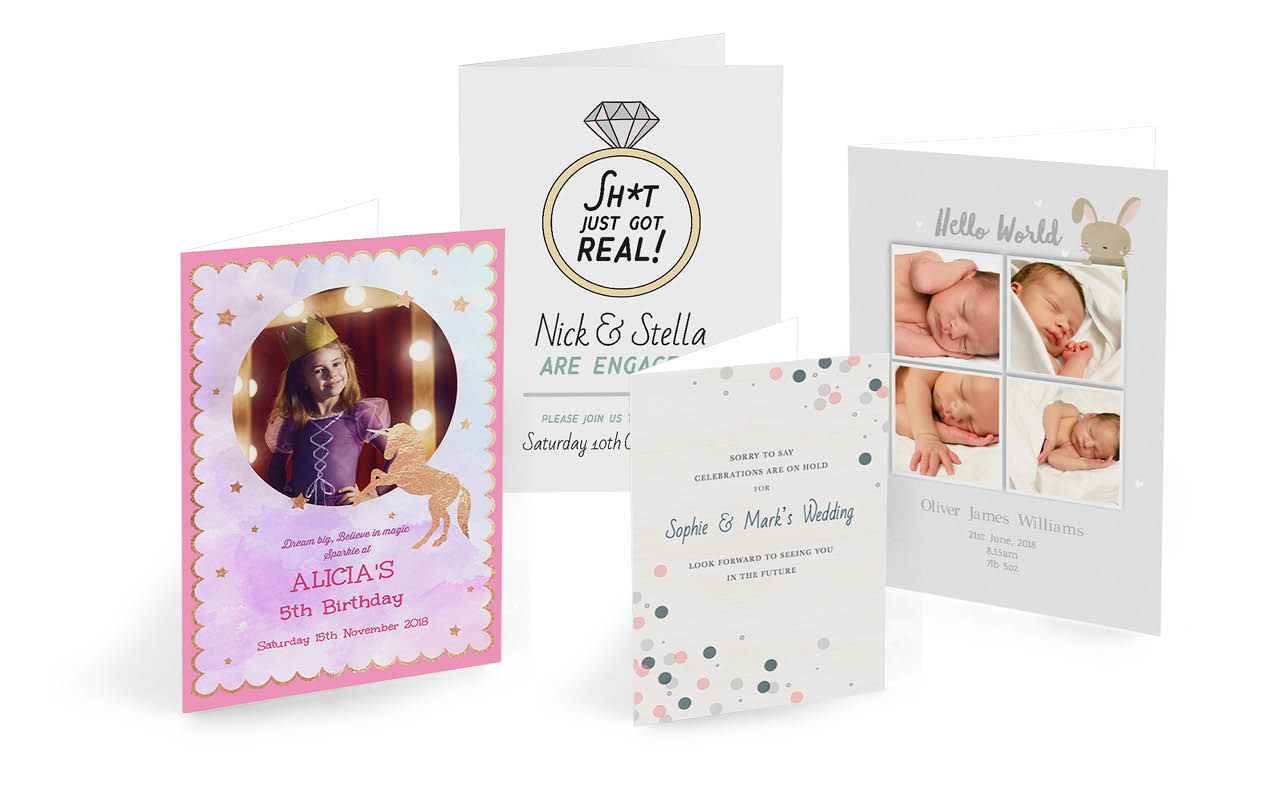 Celebrate all of life's moments
From weddings to anniversary parties – let all your loved ones know exactly what you're celebrating and make sure they're all there to celebrate with you by sending then an invitation or announcement card. We have plenty to choose from!
Get organised with these multipacks
Whether you're celebrating the birth of a bouncing baby, or perhaps it's the big 5-0, we have celebration cards for all occasions.
For a bespoke wedding card for the newlyweds, why not choose a personalised design with the happy couple front and centre? Maybe you want to send some thank yous? Our thank you cards come in every style imaginable.
Our traditional greetings cards are an elegant affair, with serene scenes and muted colours, they make the perfect blank canvas for a heartfelt message.
From something a little more modern and contemporary, take a look at our fun designs – they're sure to make a great impression when they tear open the envelope in anticipation! If humour is more their thing, you'll find a whole host of amusing celebration cards – many of which can be personalised!
No matter the occasion, come to Card Factory for all your greeting cards and gift needs. Planning a party for the celebrations? We can help you decorate too. Use the filter button to refine your greeting cards search, or head to one of our UK stores.