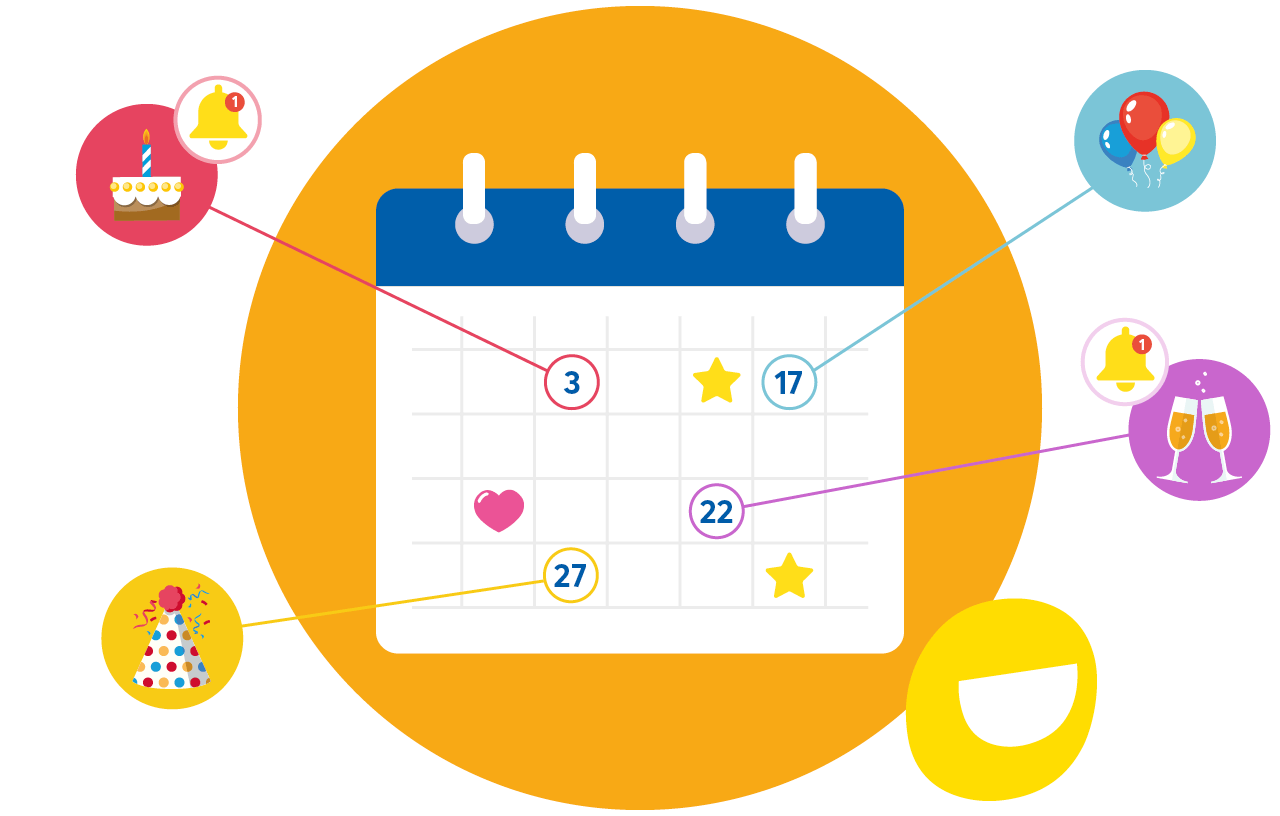 Never miss a date!
(you're welcome)
By setting up an event reminder, you'll never be late for a very important date! Add birthdays, anniversaries and more to your own personal calendar and be notified in plenty of time – giving you a chance to find the right cards and gifts before it's been and gone.
Setup Reminders
What's New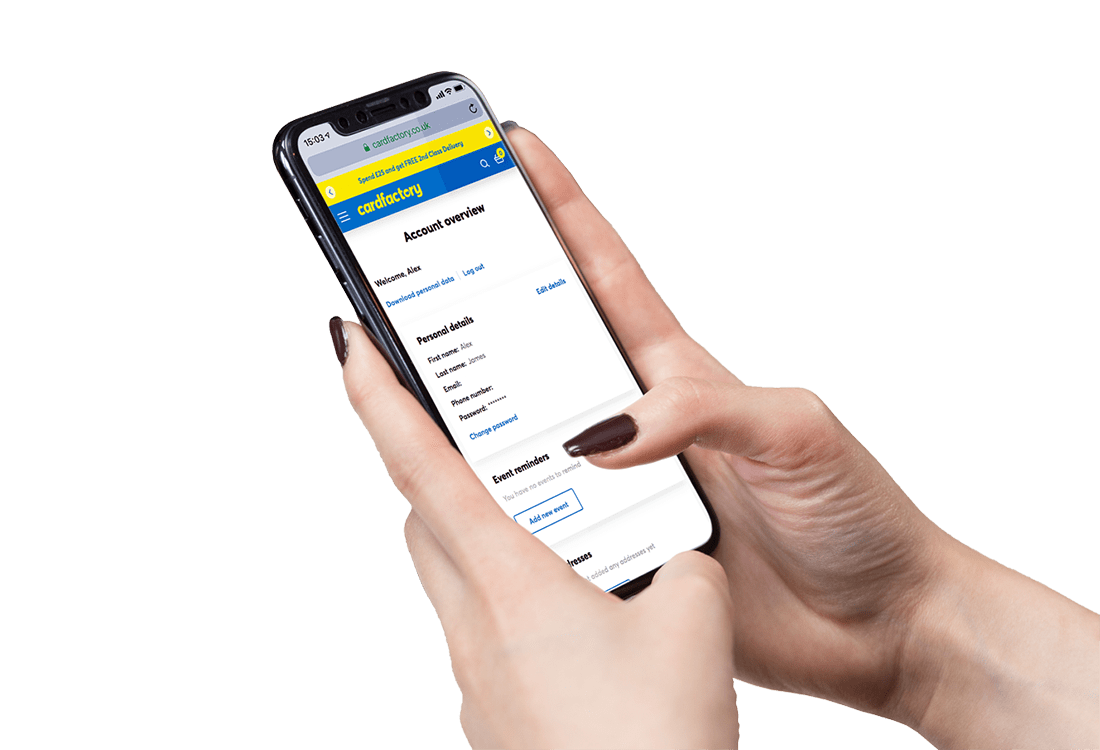 1. Log in
Log in to your account and head to your account overview, where you'll find the 'Event reminders' pane. Click on 'Add new event', which will take you through to a brand-new page.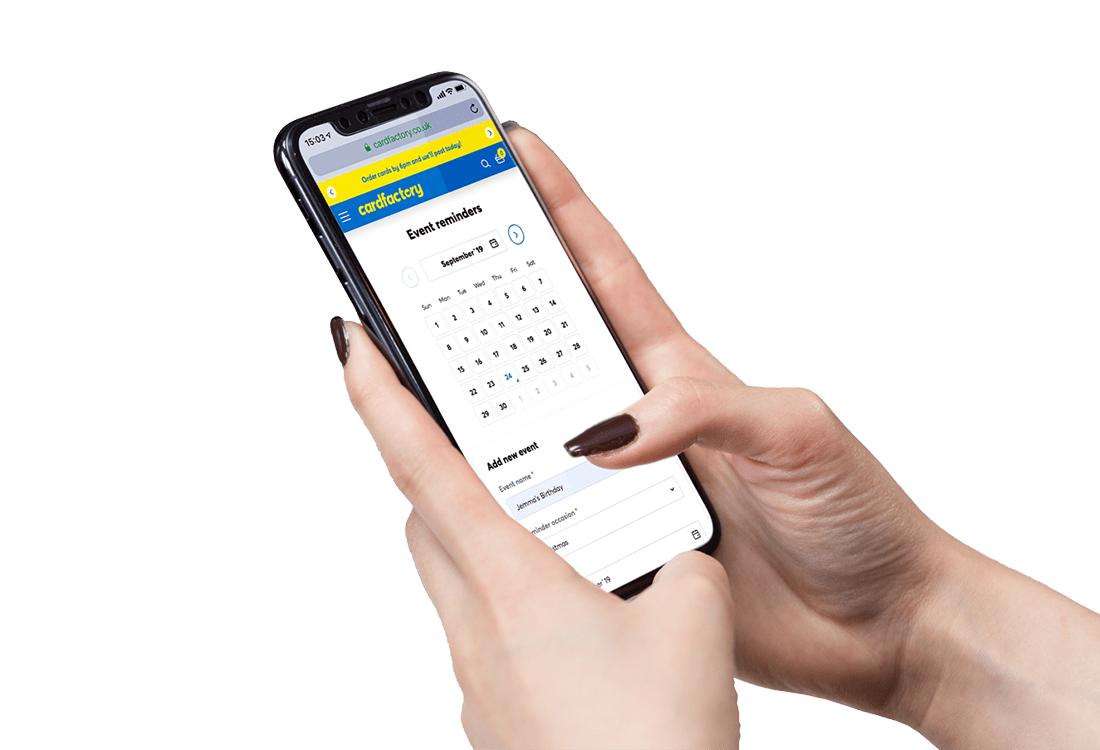 2. Name your event
On our 'Event reminders' page, you then can select a name for your event. This can be anything you like – just make sure it's clear, so you know what it relates to when you receive your notification.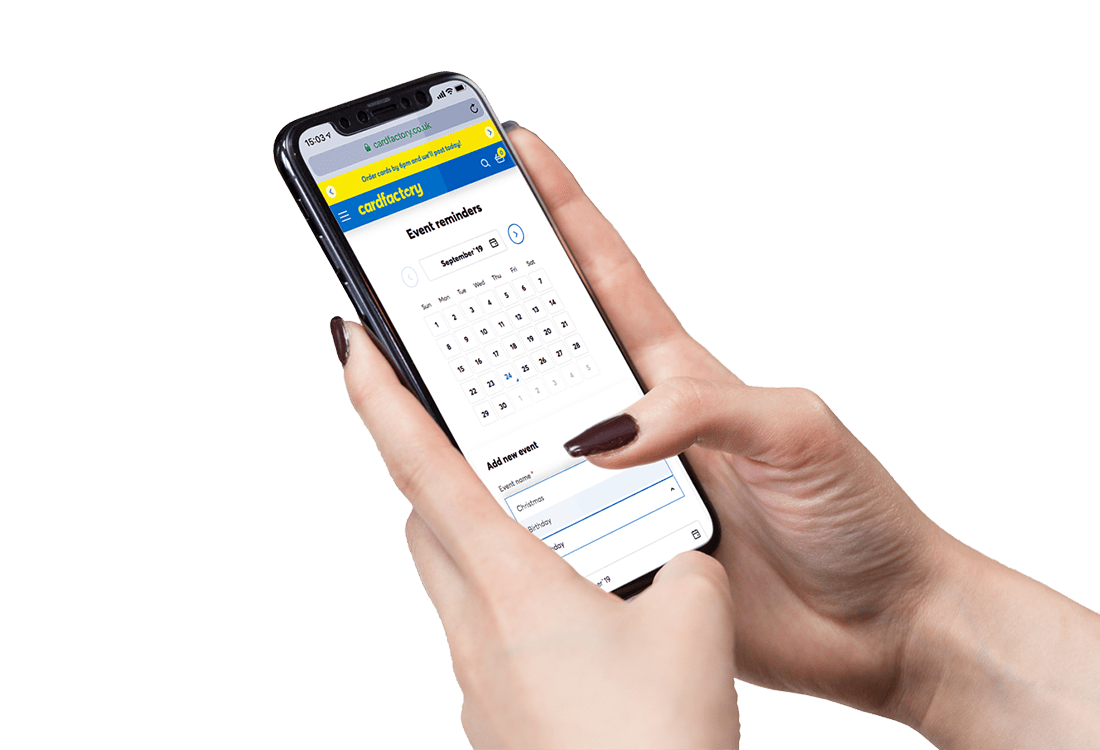 3. Select an occasion
Is it a birthday, anniversary or something else? Using our drop-down menu, you can select your occasion type, which will help us understand what kind of cards and gifts you'll be searching for.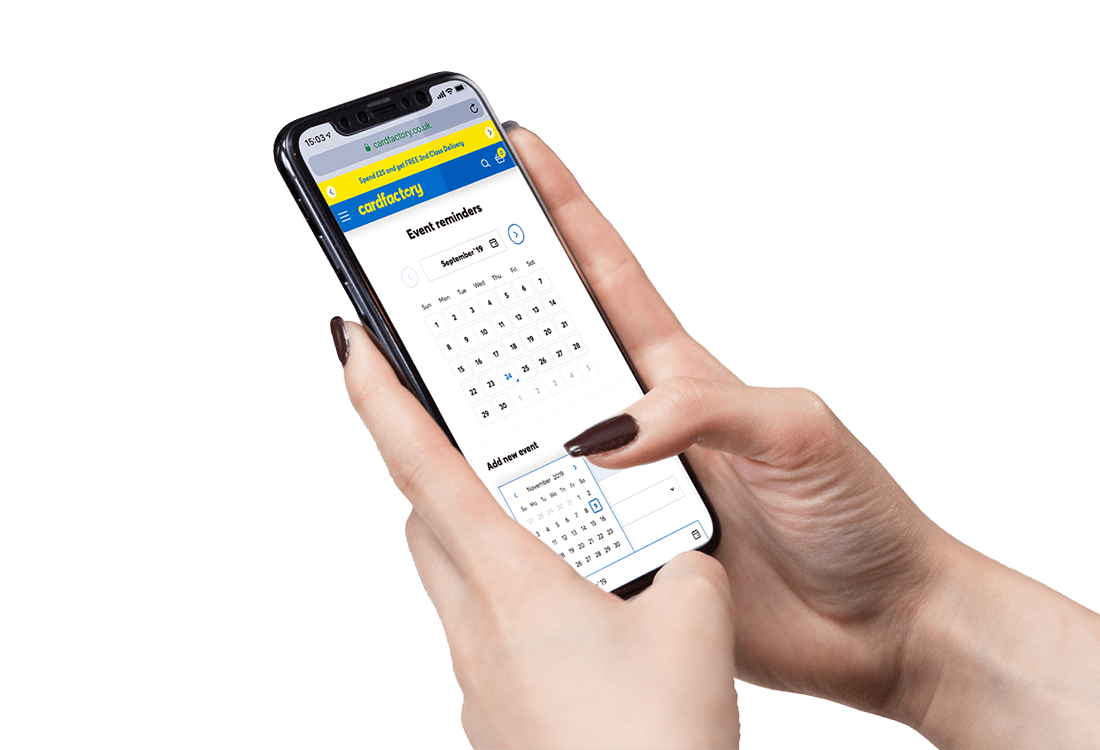 4. Set the date
Using our calendar drop-down, you can choose the date of your special occasion. Once you've set the date, you can choose to have us remind you 3 days, 1 week, 2 weeks or 3 weeks before the big day! You can also let us know whether or not it's a recurring event.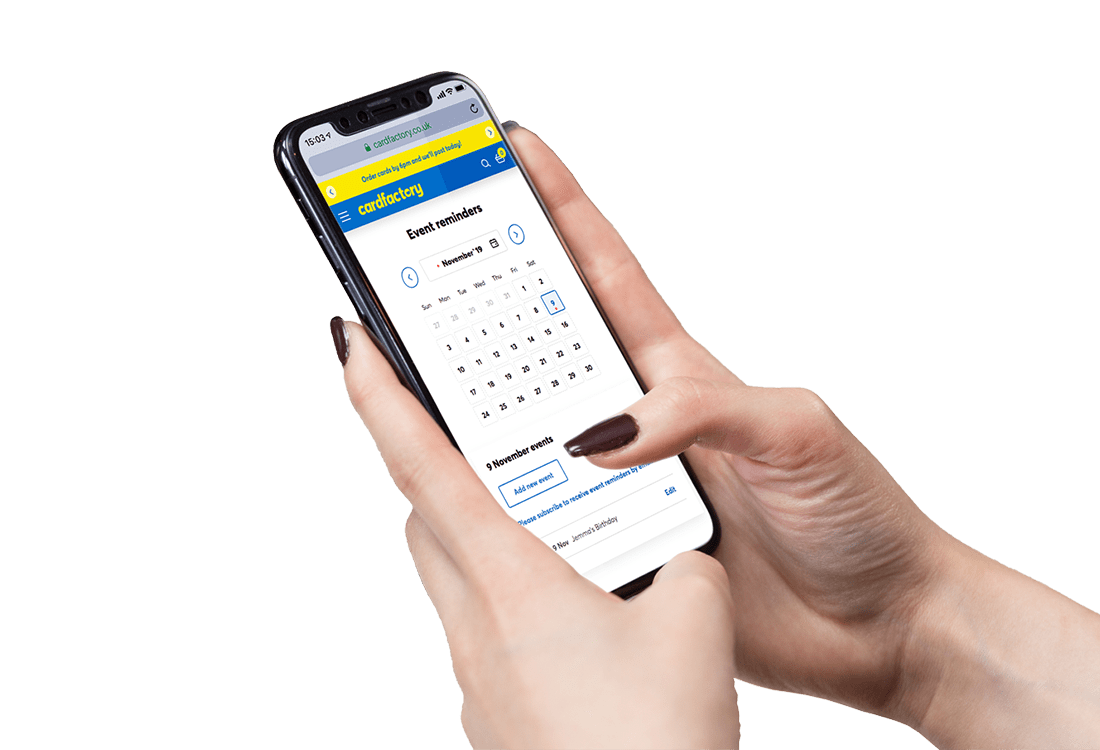 5. Manage
You can view, edit and remove upcoming events in your calendar all year round, simply by following the links in the 'Event reminders' pane on your account overview page.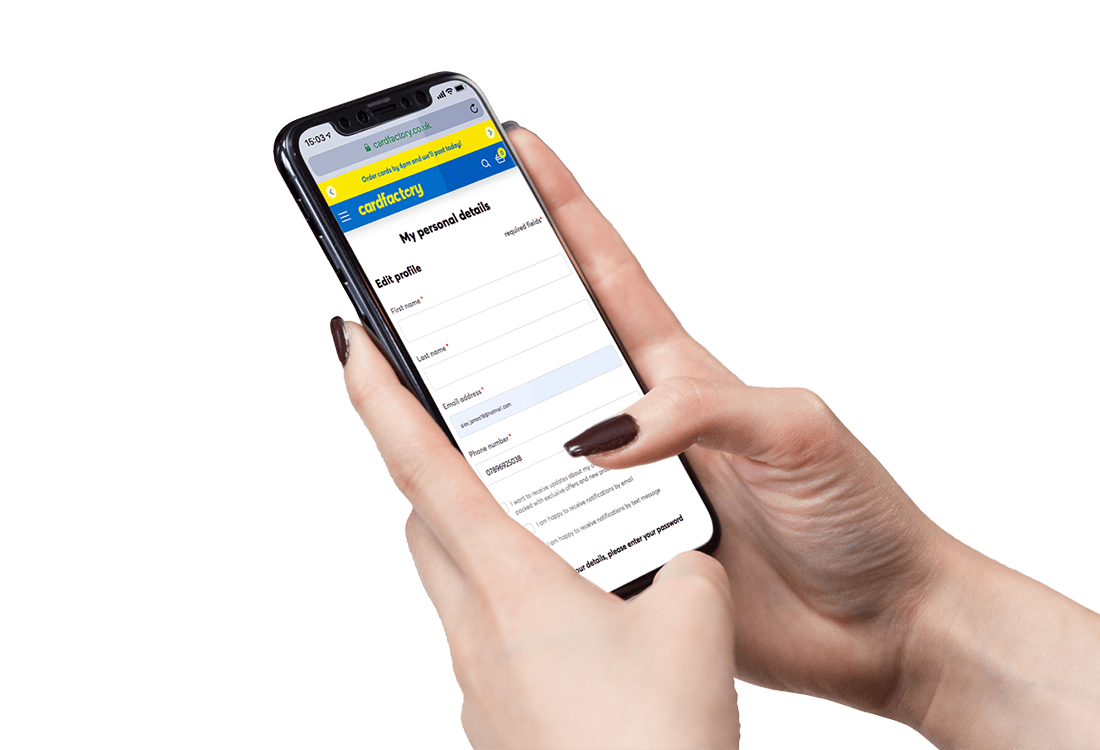 6. Don't forget
Unless you've chosen to receive information from us via email, we won't be able to remind you of your special event. You can change your notification settings by editing your personal details and preferences in your account overview.