Special ages
Mark a milestone with our special age gifts, cards, gift wrap and party supplies. Whether it's your sister's sweet 16th or your best friend's 50th birthday, we can help you make it the amazing celebration it's meant to be.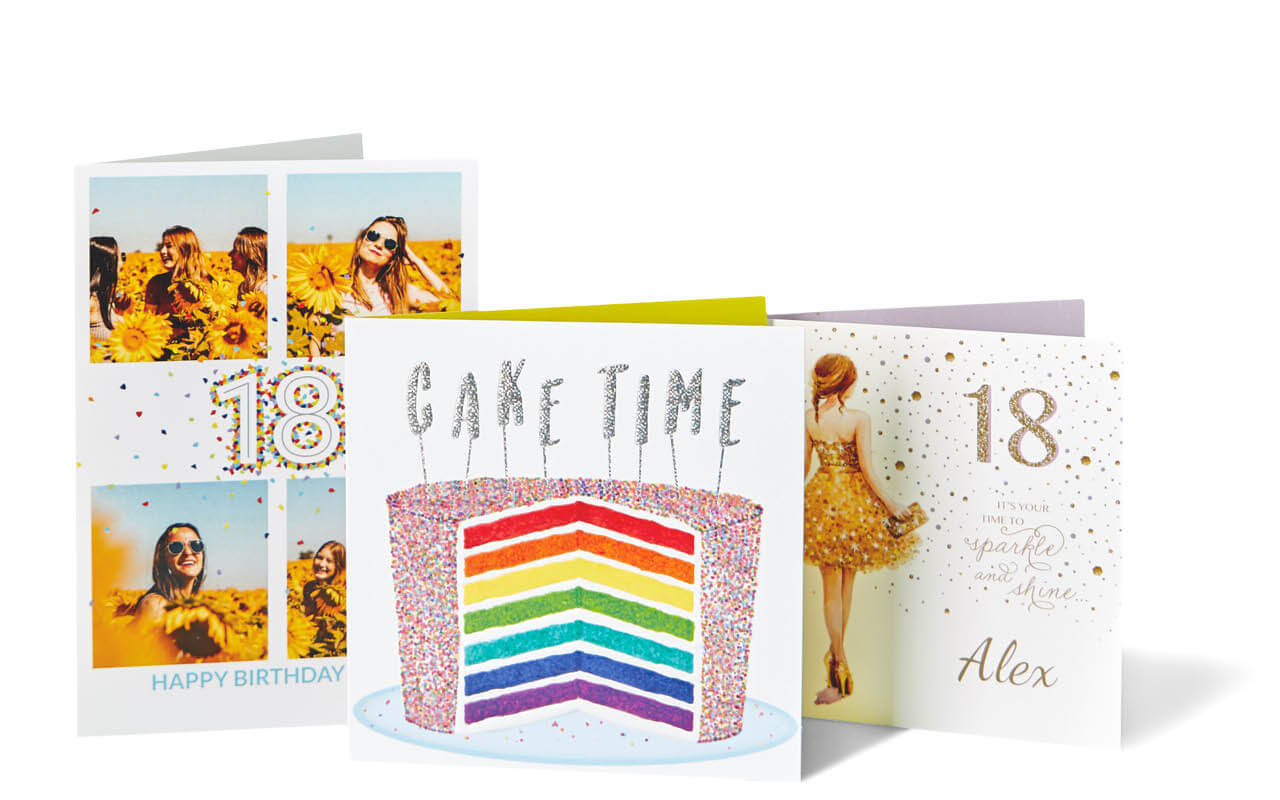 Celebrating a special age?
Our in-store and personalised milestone age birthday cards include something for everyone. We have children's special age photo cards, cards for your family members, and cards for your friends in all kinds of different designs.
Celebrate a very special milestone age
Our range of milestone birthday cards, gifts, gift wrap, party supplies, balloons and more means whether you're turning 50 or it's baby's 1st birthday, we have everything you need to make it an unforgettable celebration.
Our in-store and personalised special age birthday gifts include something for everyone. Whether it's your brother's 21st birthday or your mum's 70th - we have everything from photo art prints and canvas art work to wine glasses, pint glasses and much, much more for both him and for her.
Planning a special age birthday party? If so, we're the only name you need. We have 18th birthday party decorations, tableware and more, as well as 40th birthday balloons, and milestone age balloons for every special age besides. We have helium balloons, latex balloons... the list goes on and on.
Our milestone age cards are perfect for him, for her and for kids. Whichever special age we're turning, you'll find the perfect card as seen in store, or personalised card to suit any relation or recipient. We also have a selection of lovely special age photo cards.