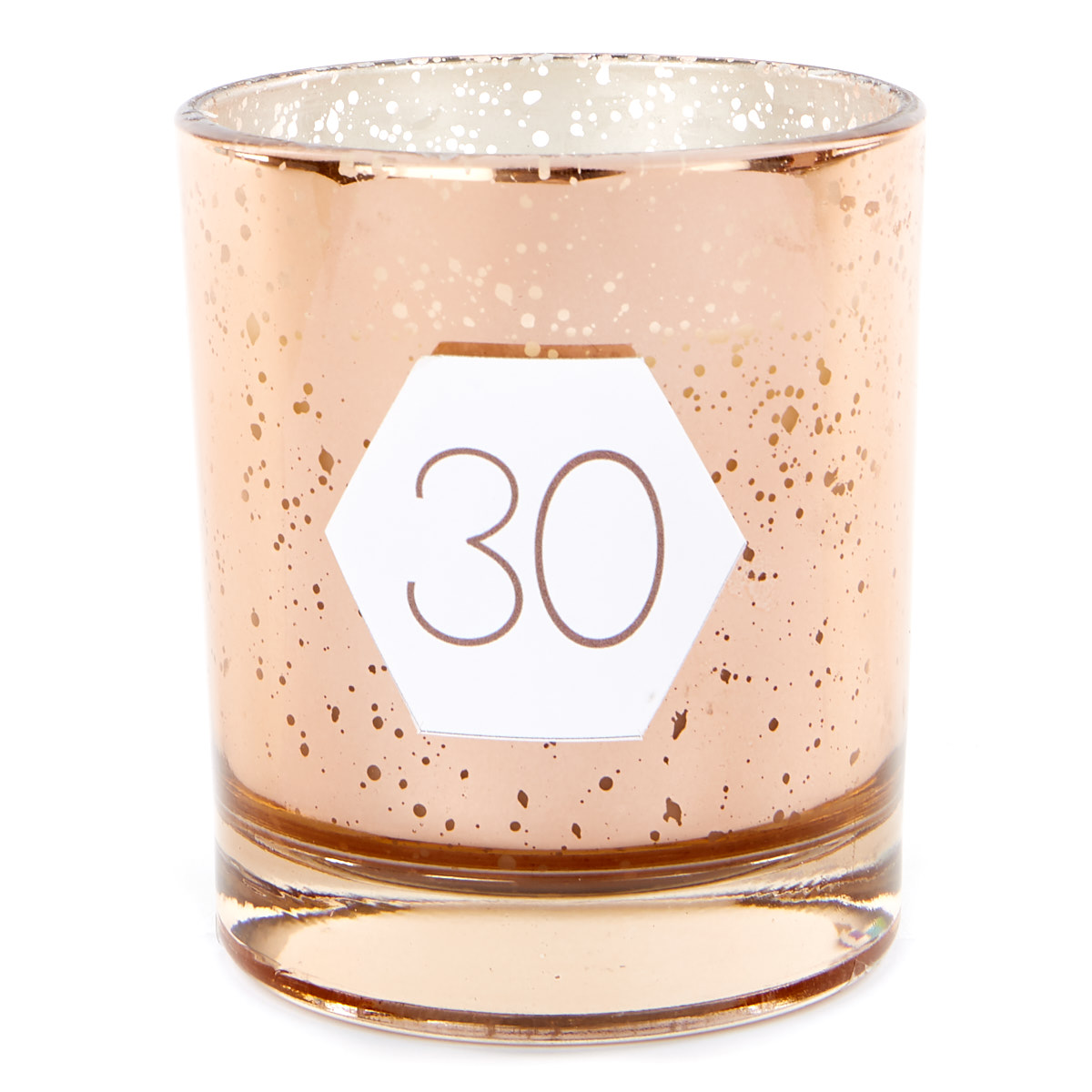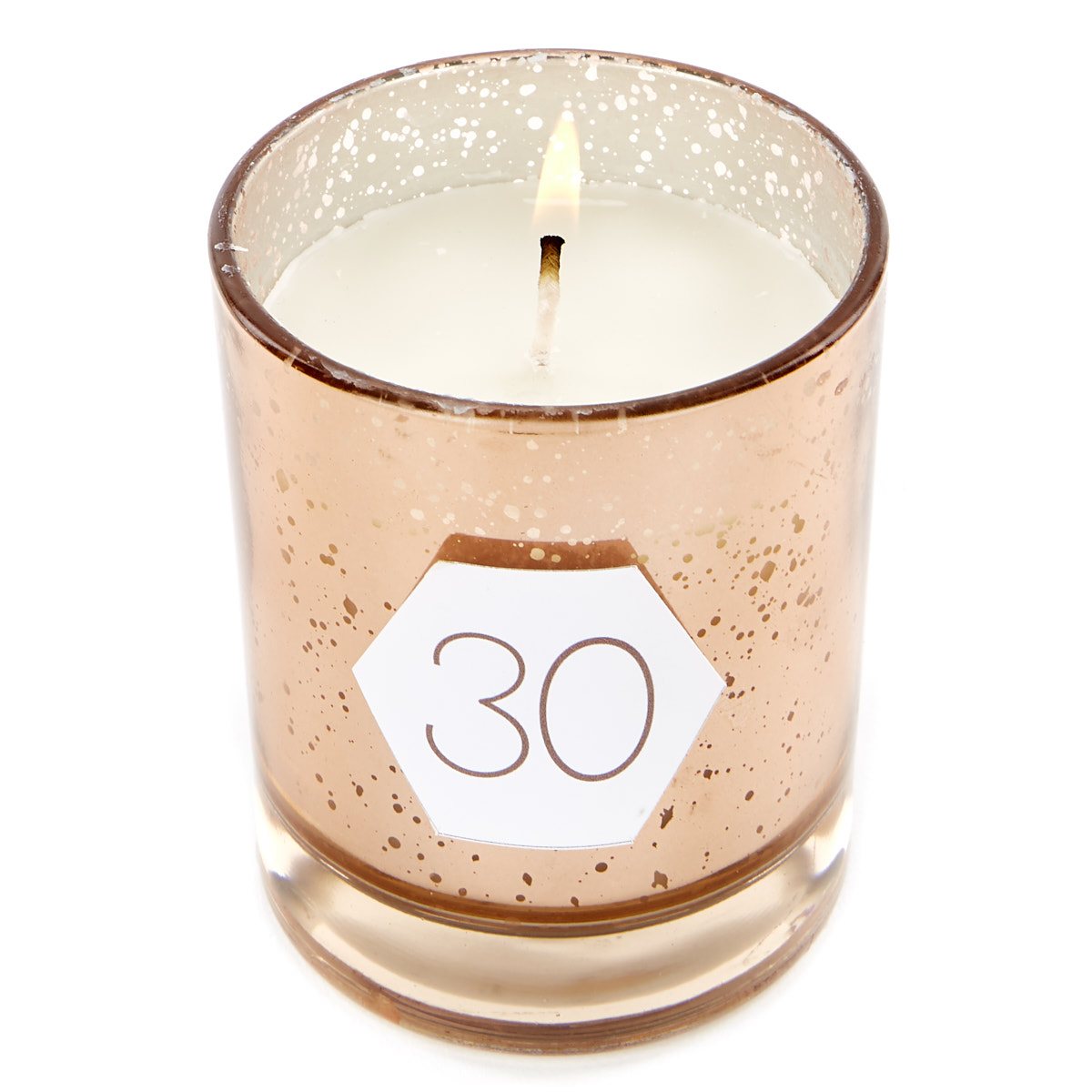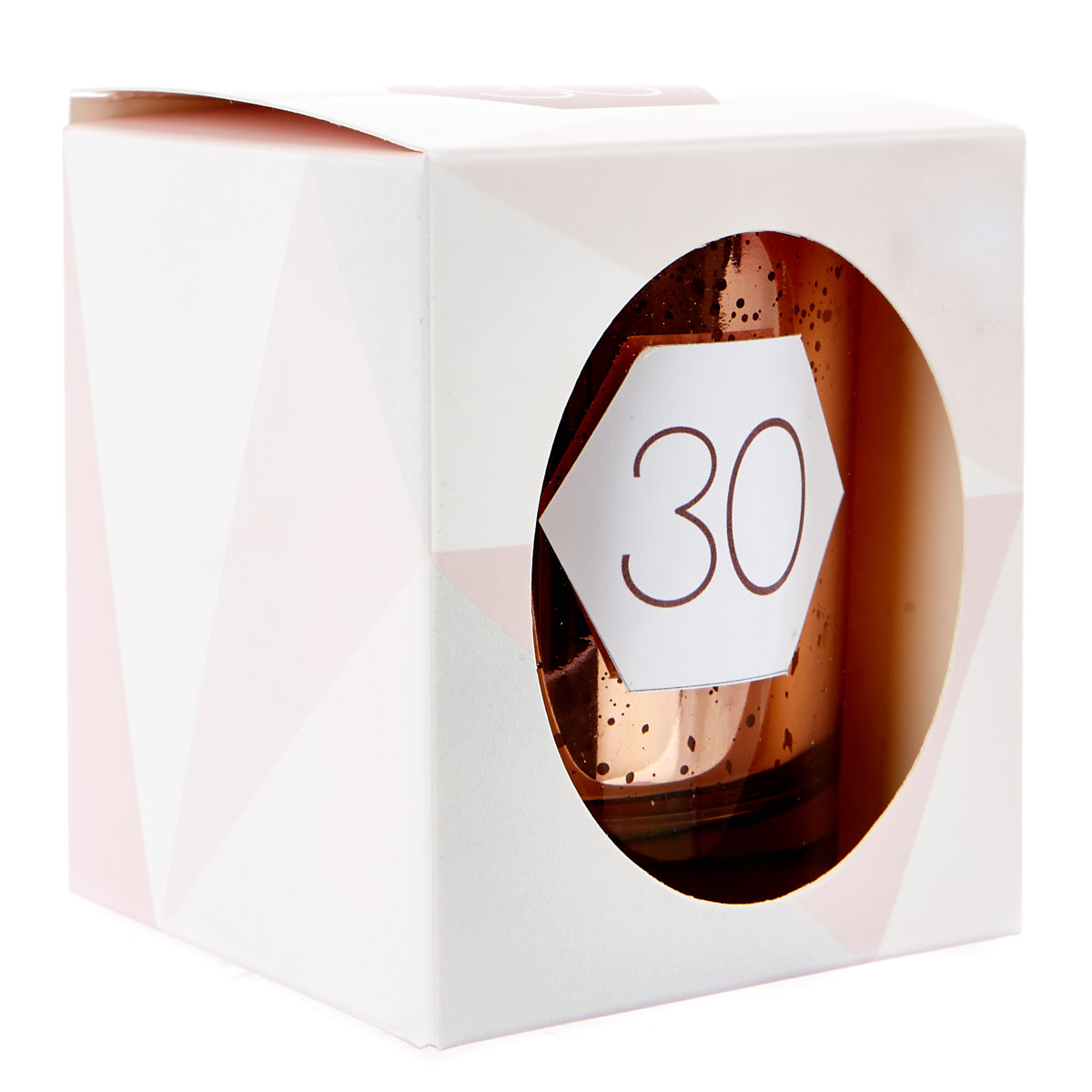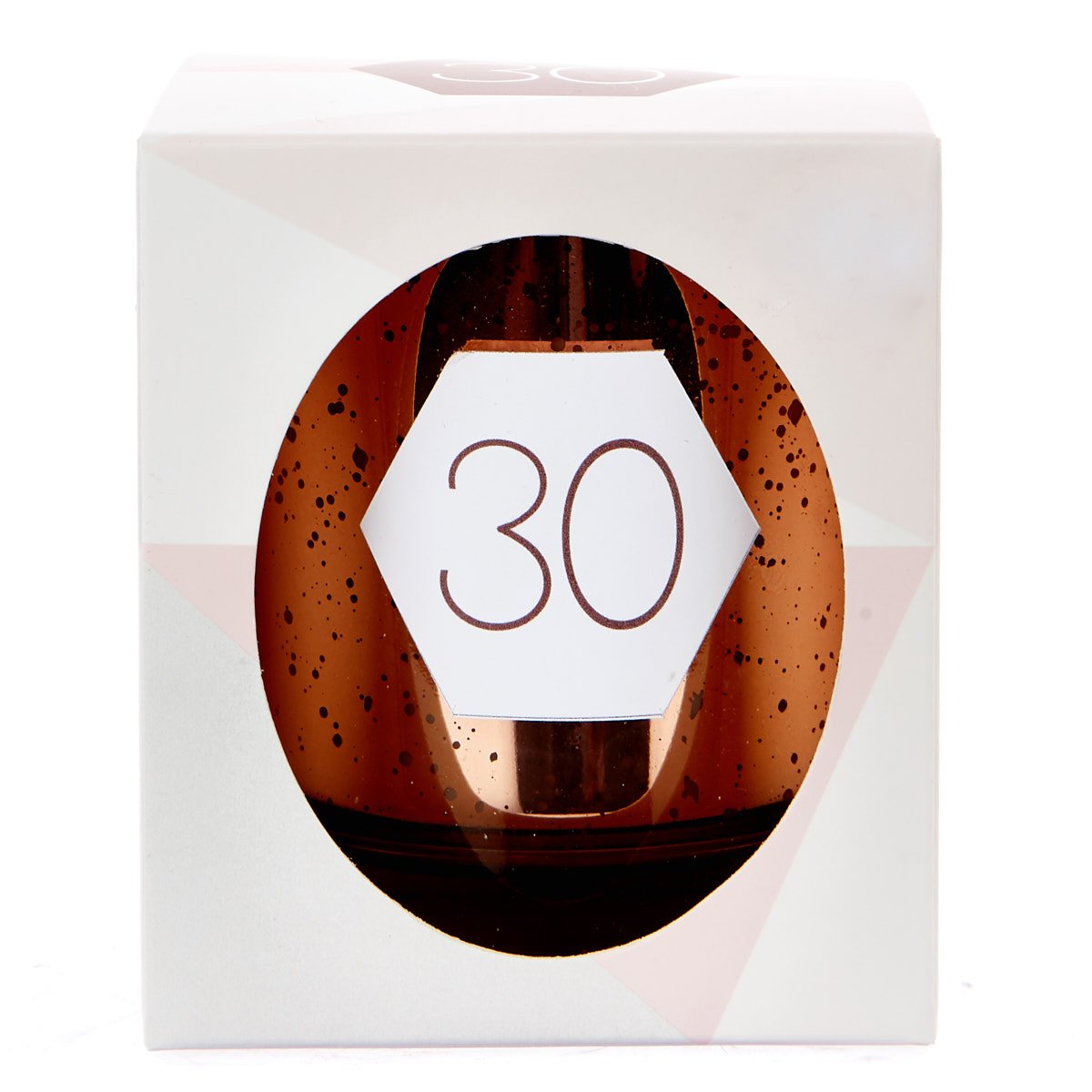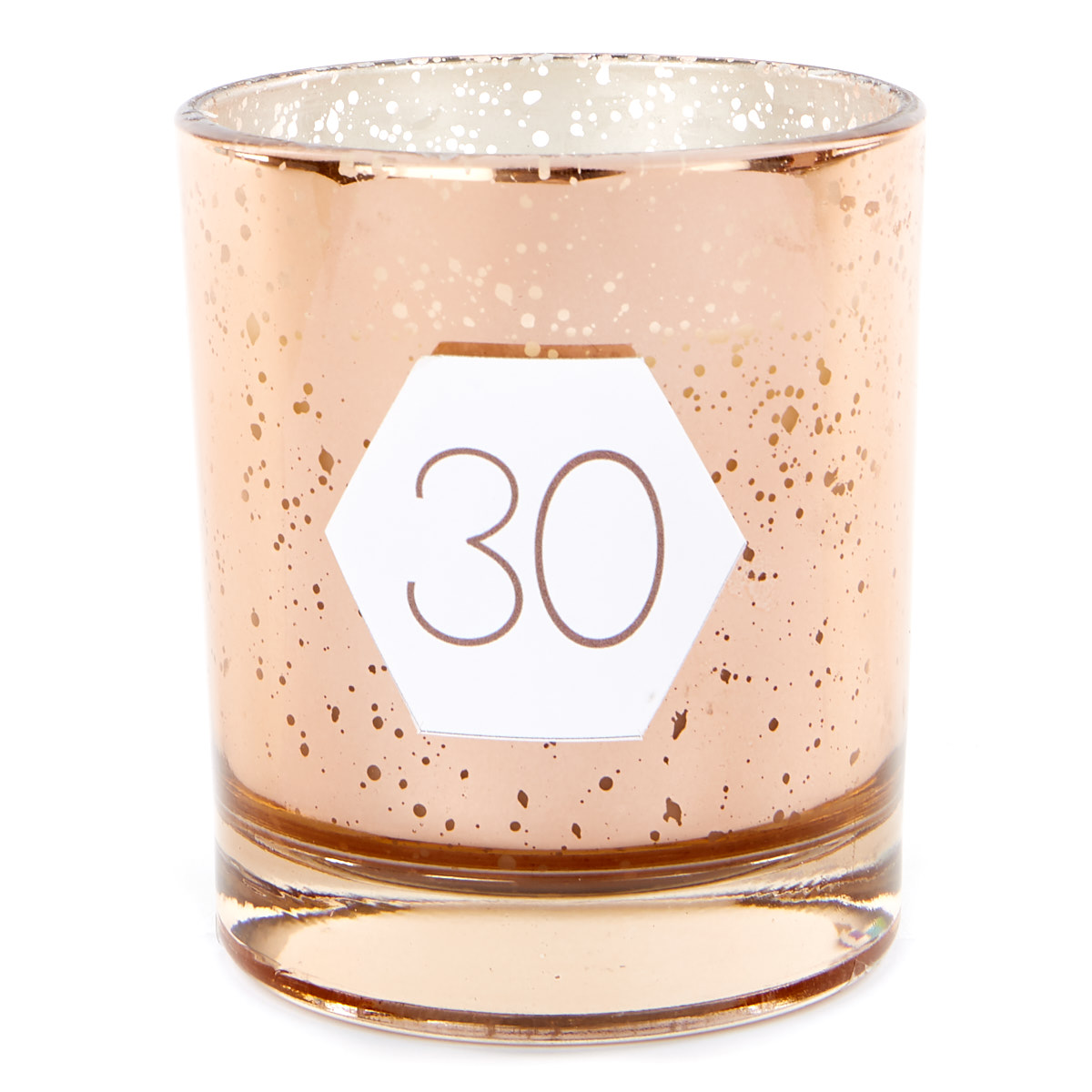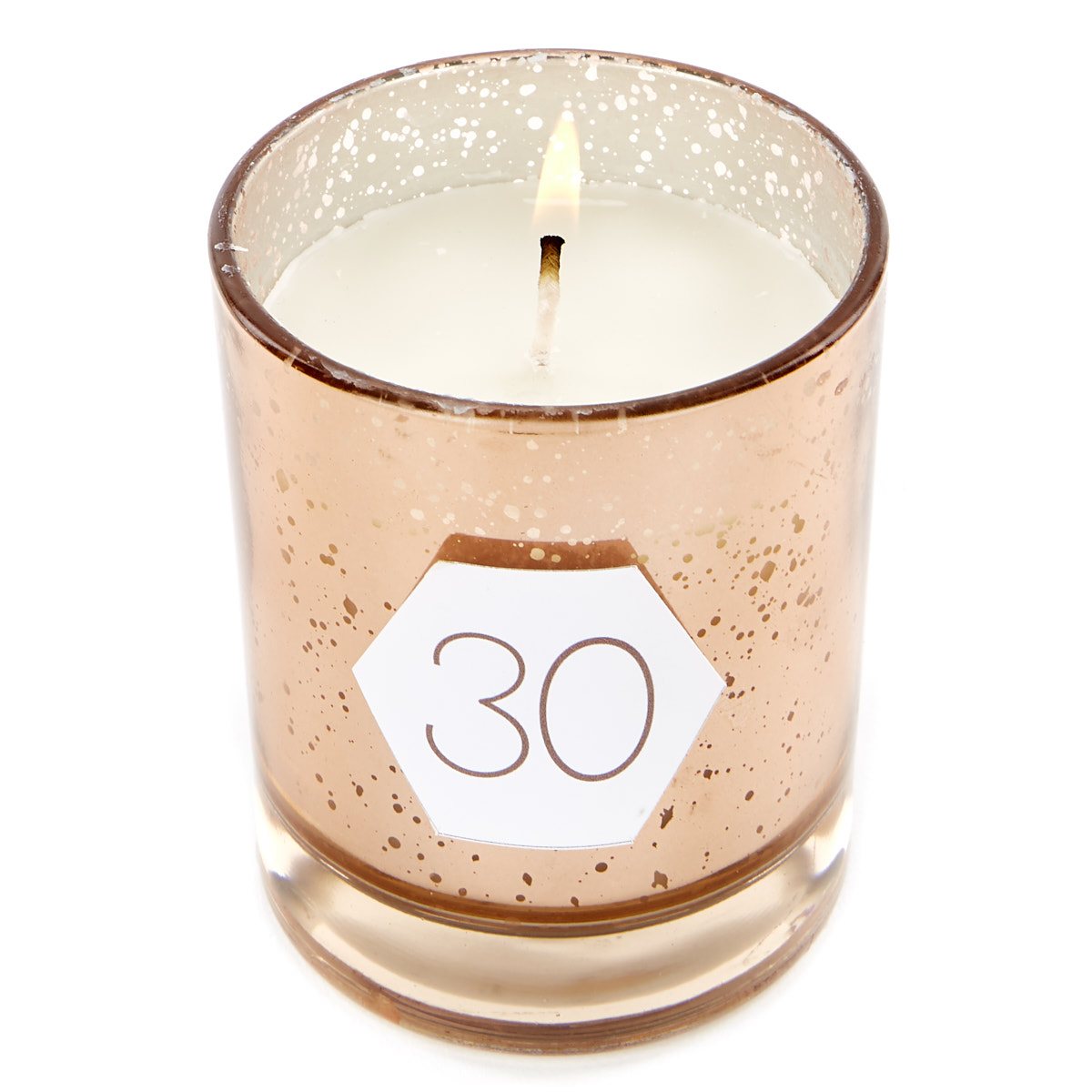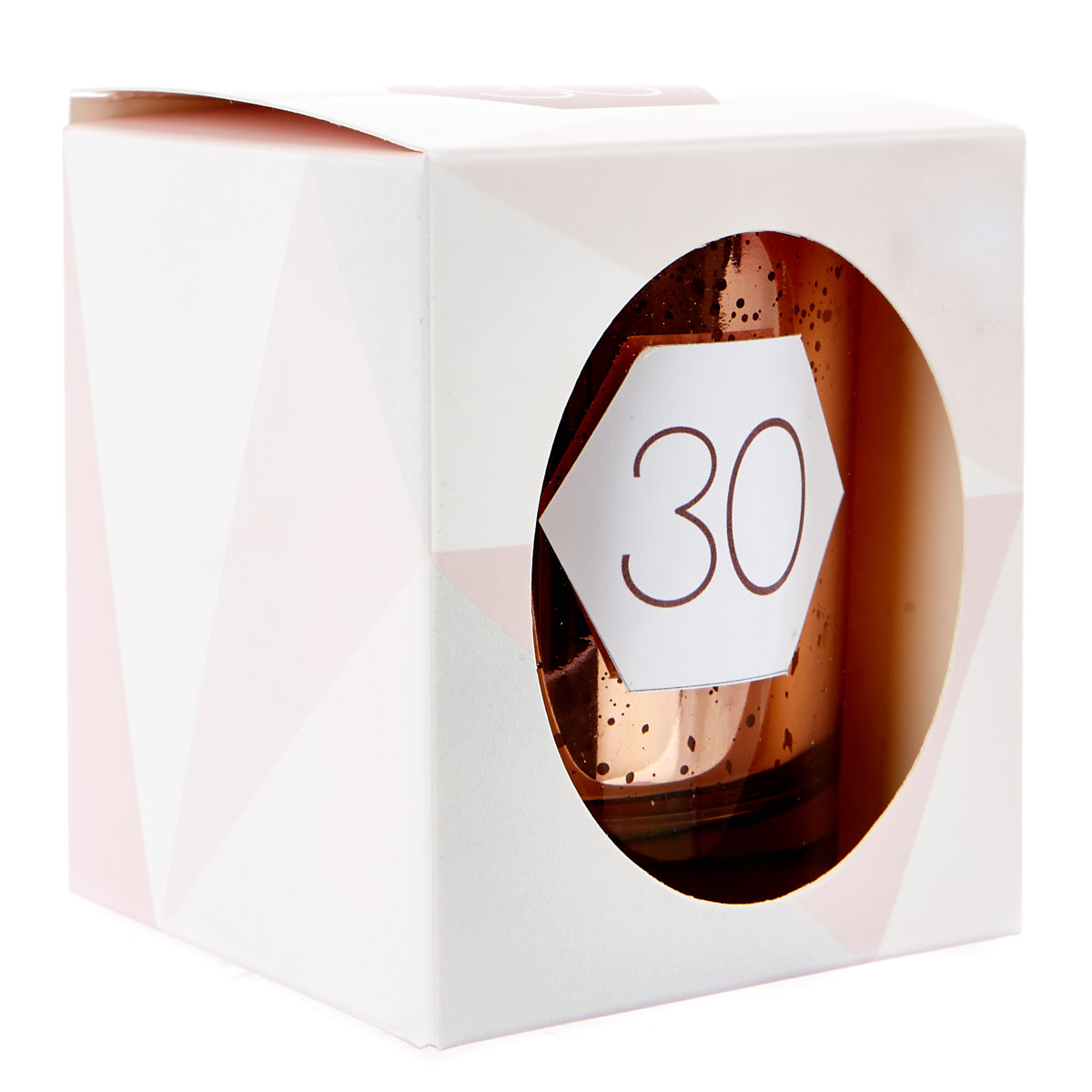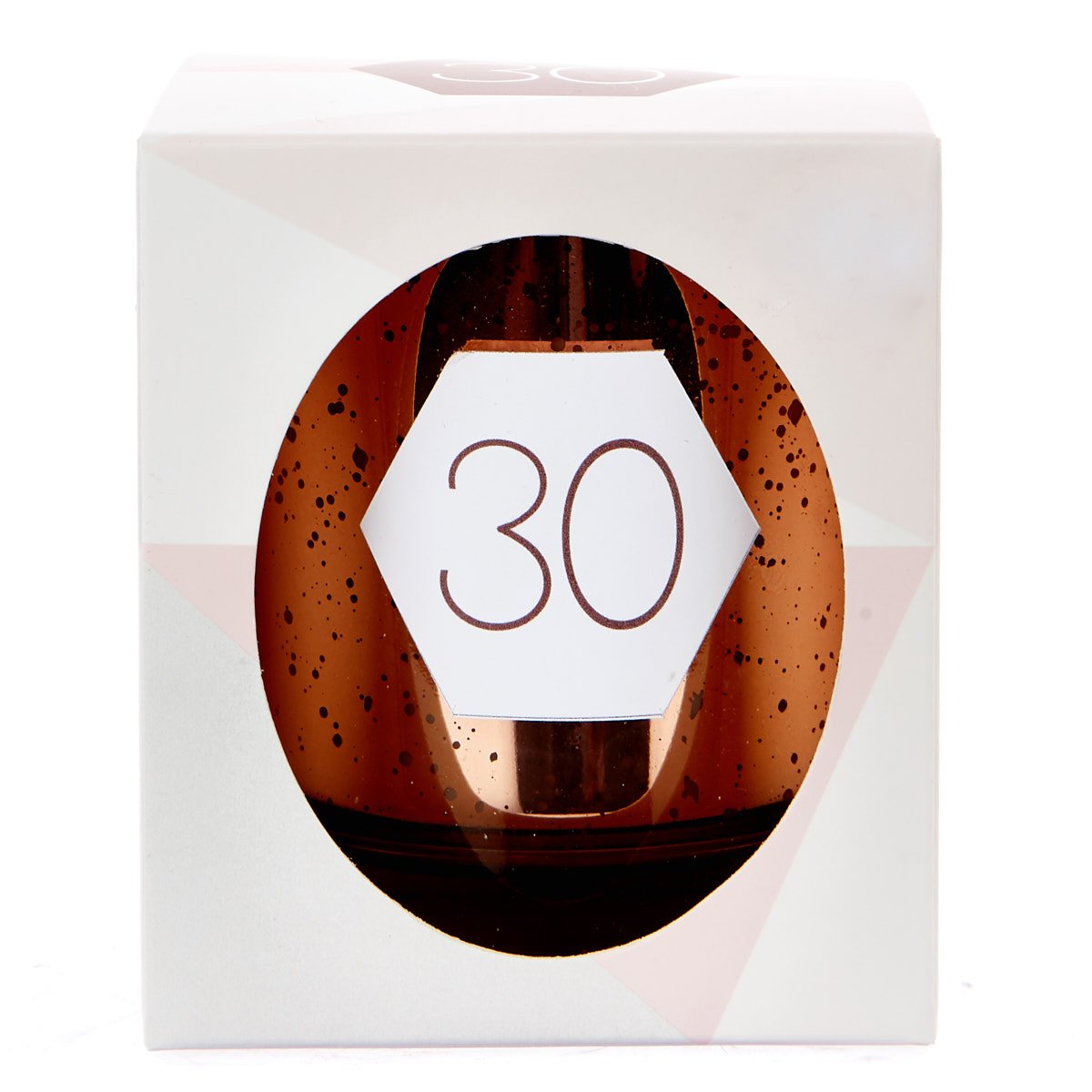 Rose Gold Vanilla Scented 30th Birthday Candle
For a special milestone!
FREE standard delivery when you spend £10 on CARDS
Product description
Dimensions (approximately):
Candle: H 9cm x W 7.7cm x D 7.7cm
Box: H 9.3cm x W 8cm X D 8cm
Materials:
Candle: Glass, paraffin wax and fragrance oil
Box: Card
Weight: 160g
Please Note:
Delivered with price sticker on.
Never leave a burning candle unattended. Burn candle out of reach of children and pets. Always leave at least 10cm between burning candles. Do not burn candles on or near anything that can catch fire. Do not place candles in draught or near a source of heat. Place candles in an upright position on a level, stable surface. Trim wick to about 0.5cm before initial and each subsequent lights. Always snuff out the candle; do not blow out. Never use liquid to extinguish. Keep the wax pool clear of dead matches and other debris to avoid flaring and a dangerous secondary source of flame. Do not move a burning candle. Container may become hot; allow to cool before handling.
Do not place the candle on an unprotected surface as the glass container will get hot and may cause damage. Do not allow the flame to touch any part of the glass to avoid cracking. Extinguish the flame if it becomes enlarged, begins to smoke or touches the glass jar. Keep the glass jar clear of soot; remove soot when candle is cool. Do not allow the candle to burn to completion and discontinue use when 1cm of wax remains. Remove any attachments before use. May cause an allergic reaction.
Delivery & returns
Delivery options, timing and costs are detailed on the basket page
FREE PERSONALISED CARD DELIVERY - FIRST CLASS POST
Delivery within 3 days from order
Available on personalised cards only
UK EXPRESS DELIVERY - FIRST CLASS POST (Tracked) - £4.99
Delivery within 3 days from order
Available across all cards, gifts, balloon and party products
STANDARD DELIVERY - SECOND CLASS POST (Tracked) - £2.99
Delivery within 4 days from order
Available across all products
FAST TRACK DELIVERY - £5.99
Delivery within 2 days from order
Available across all products
SATURDAY DELIVERY - £8.99
Please note that our next day option is currently unavailable. We apologise for any inconvenience.
INTERNATIONAL DELIVERY - £1
Europe 5-6 Days From Order
World Wide 7-8 Days From Order
Available on personalised cards only
Returns
For detailed information on our returns process, please visit our FAQ page.
If your item is faulty, we may ask you to send us a photo of the damage. We can only accept returns of personalised gifts if they are faulty.
Our stores are unable to accept returns of items that are bought from our website.
Within 30 days of purchase we are happy to provide you with an exchange or refund for faulty products.
After 30 days we can provide you with an exchange. If we no longer have this item and there is no suitable replacement we will provide you with a refund.
Please have your order number, delivery date and address to hand before contacting us so we can help respond to your query as quickly and easily as possible.