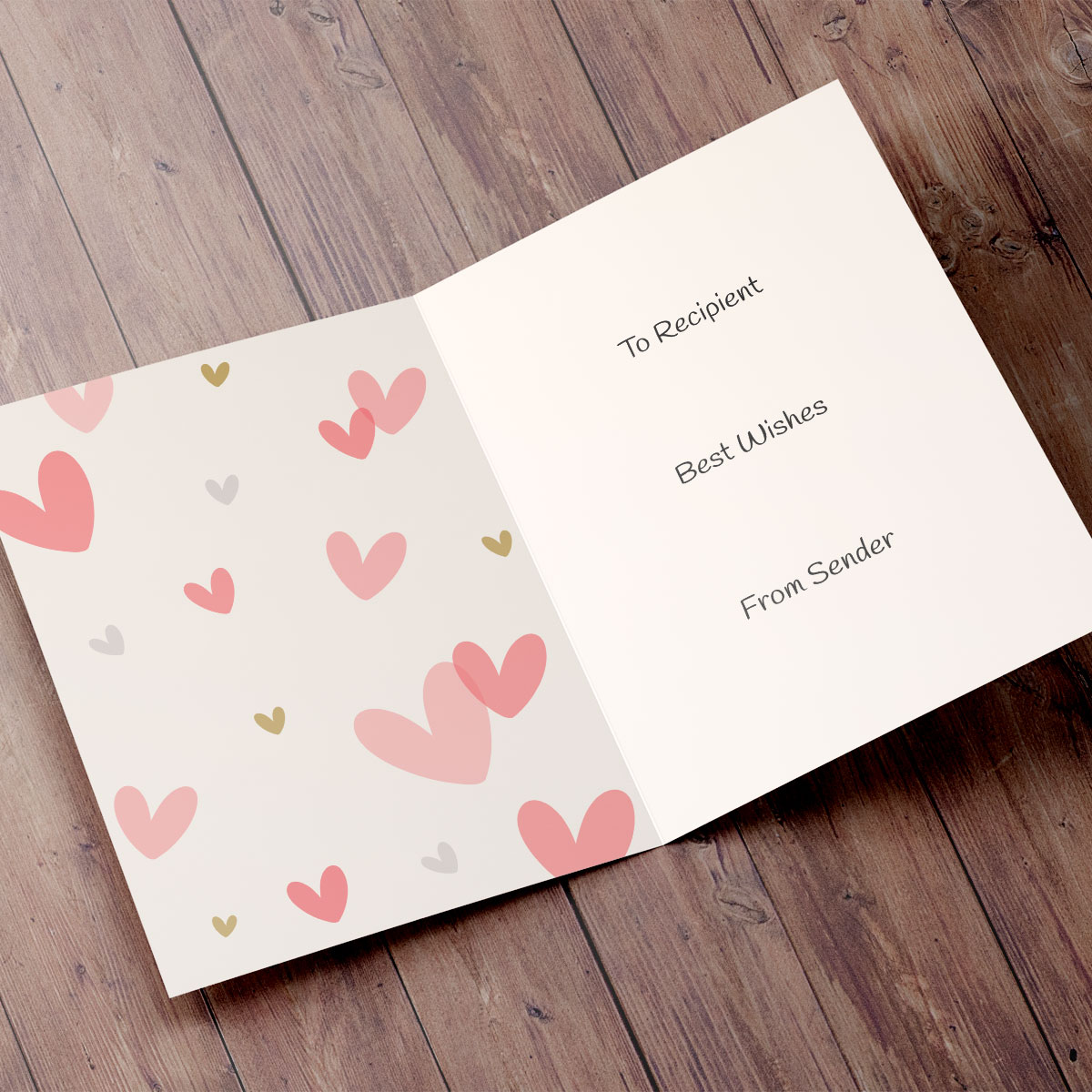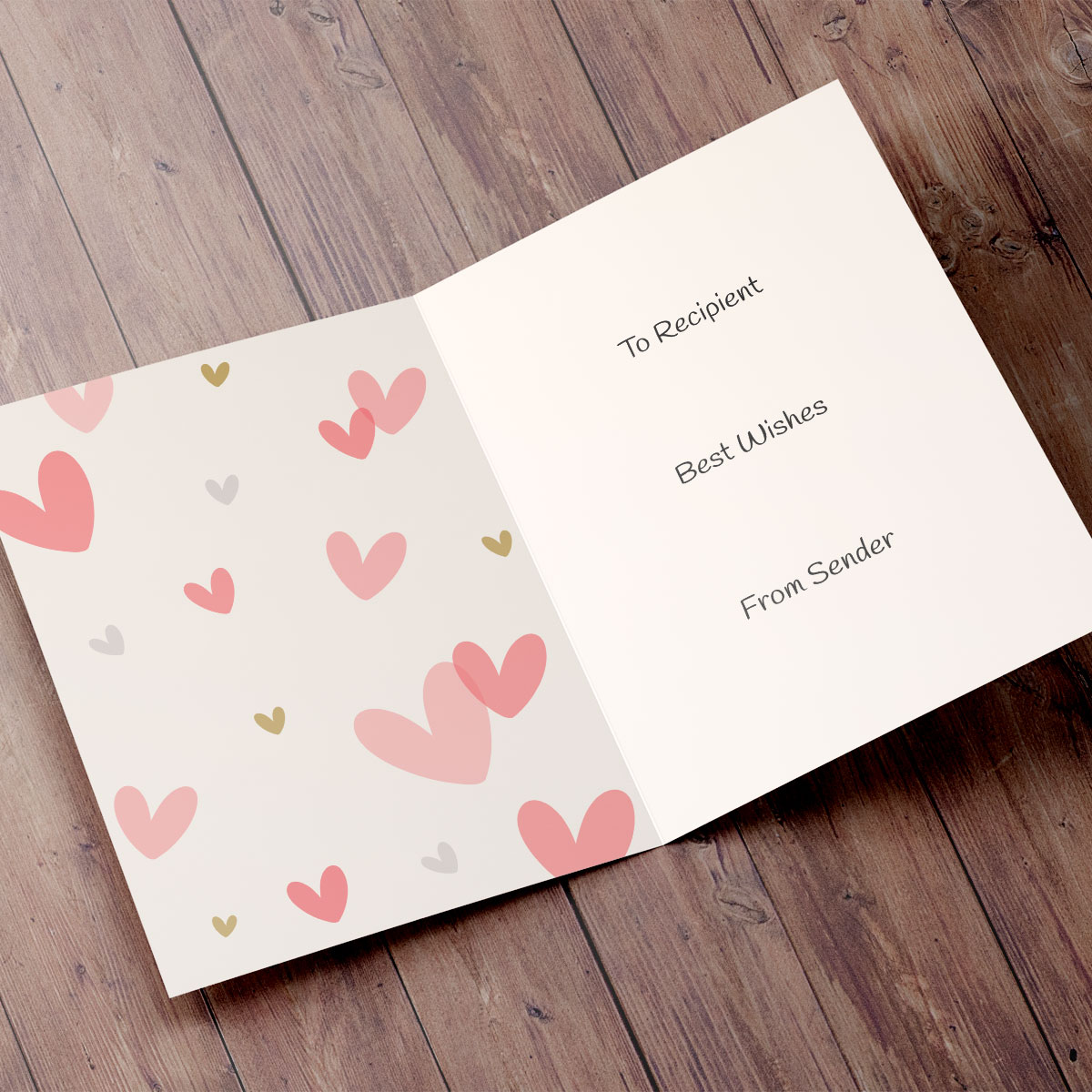 Personalised Card - My Friend, My Wife, My Forever
Made With Love!
Select options for availability
Product description
Personalise the front of the card with any names or messages
Add your message inside the card or leave it blank to write by hand
Send the card directly to the recipient, or have it delivered to you with an extra envelope so you can send it to them yourself

Available in 3 sizes:

Small: A6, 105 x 148mm
Medium: A5, 148 x 210mm
Large: A4, 210 x 297mm (large letter stamp required)

UV gloss finish on quality paper board
All cards are printed in the UK on FSC approved board
Card quality: 300 grams per square meter
All cards have a white envelope

Tick the box to get your card sent back to you with a spare envelope so you can write the card and send it to yourself. Or, leave the box unticked and we'll send the card directly to the recipient to save you time.

Please double-check the preview of your card as personalisation cannot be changed once the order is submitted.

Warning:

Please remember to fill in all the text boxes on the front of this card or your card will not be printed correctly.

"
Delivery & returns
Delivery options, timing and costs are detailed on the basket page
FREE PERSONALISED CARD DELIVERY - FIRST CLASS POST
Dispatch within 3 days from order
Available on personalised cards only
UK EXPRESS DELIVERY - FIRST CLASS POST (Tracked) - £4.99
Dispatch within 4 days from order – delivery by Royal Mail
Available across all cards, gifts, balloon and party products
STANDARD DELIVERY - SECOND CLASS POST (Tracked) - £2.99
Dispatch within 5 days from order – delivery by Royal Mail
Available across all products
INTERNATIONAL DELIVERY - £1
Orders dispatched within 2 days
Delivery dates depend on the recipient's country's postal system
Returns
For detailed information on our returns process, please visit our FAQ page.
If your item is faulty, we may ask you to send us a photo of the damage. We can only accept returns of personalised gifts if they are faulty.
Our stores are unable to accept returns of items that are bought from our website.
Within 30 days of purchase we are happy to provide you with an exchange or refund for faulty products.
After 30 days we can provide you with an exchange. If we no longer have this item and there is no suitable replacement we will provide you with a refund.
Please have your order number, delivery date and address to hand before contacting us so we can help respond to your query as quickly and easily as possible.