Have a
FREE


card on us

Our new Event Notification feature will put you in everyone's good books forever. Just add your special dates and we'll remind you to send out those birthday and anniversary cards so that they arrive perfectly on-time. You're the best!

Claim Your Card What's New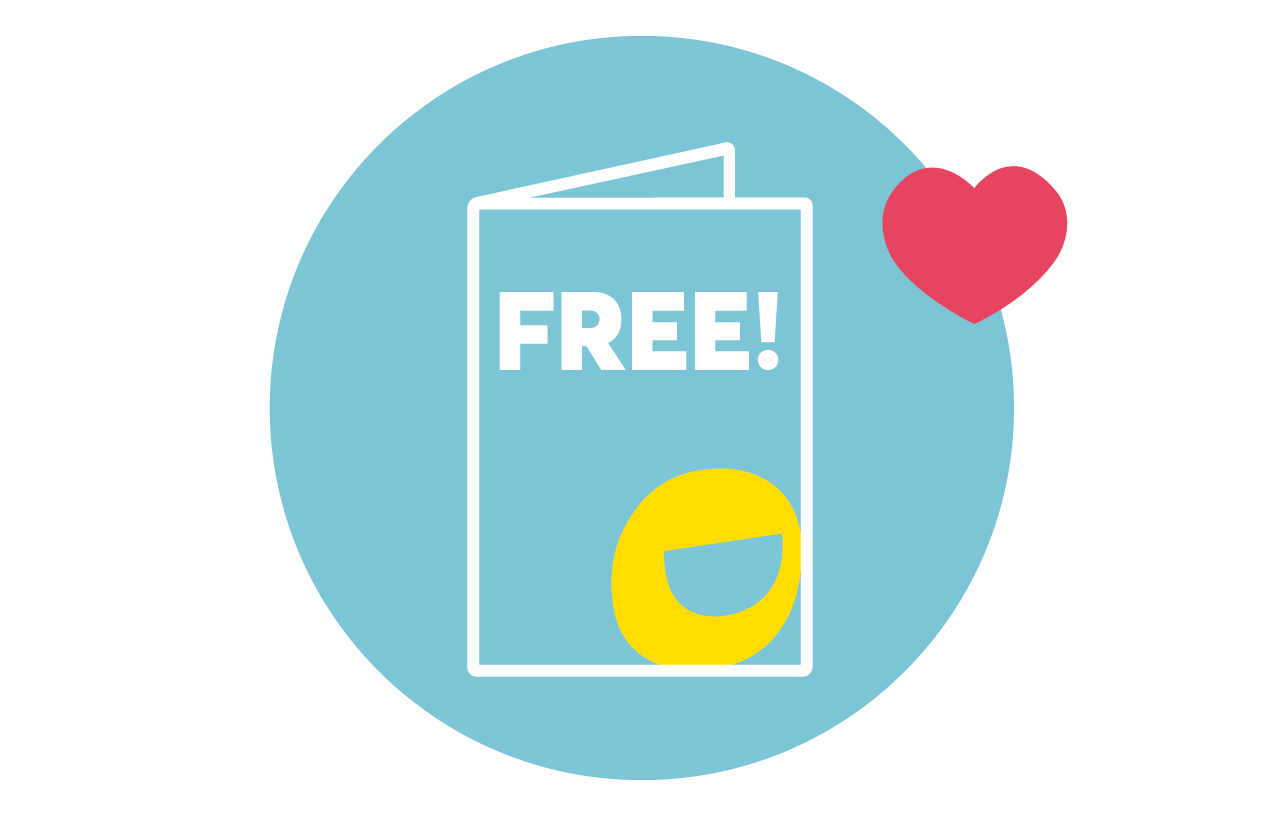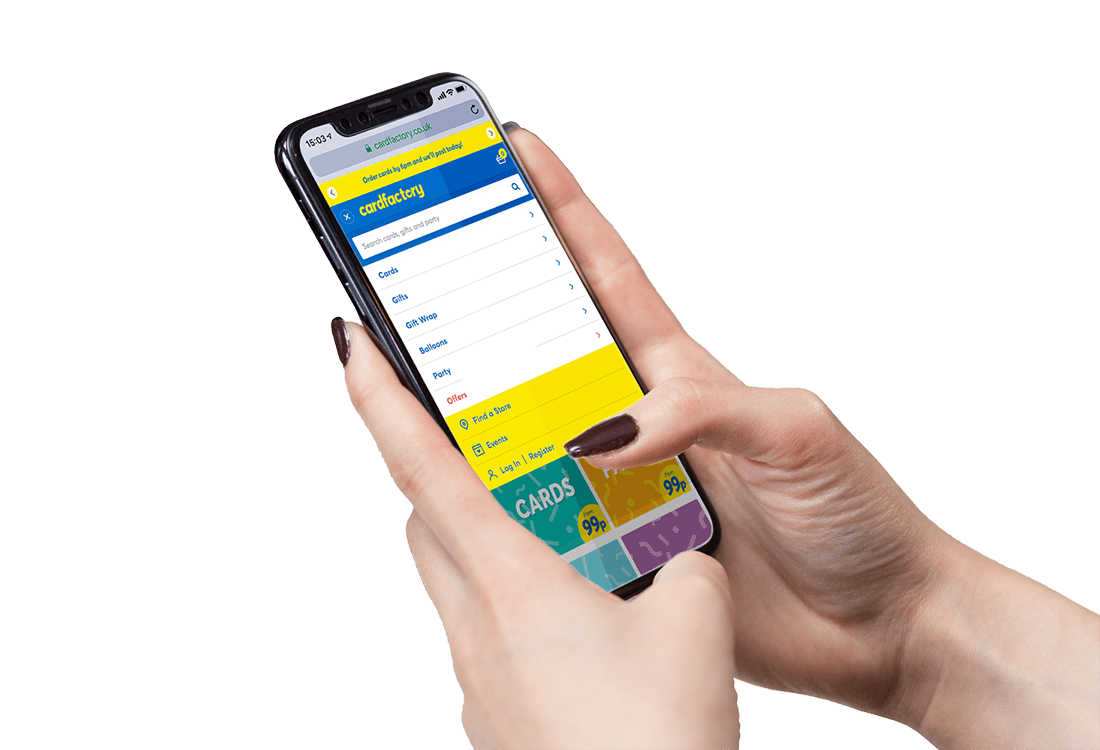 1. Follow the link
First, click on the 'Register' icon in the top right-hand corner of our homepage. This will take you through to a brand-new page, where you can start to set up your account.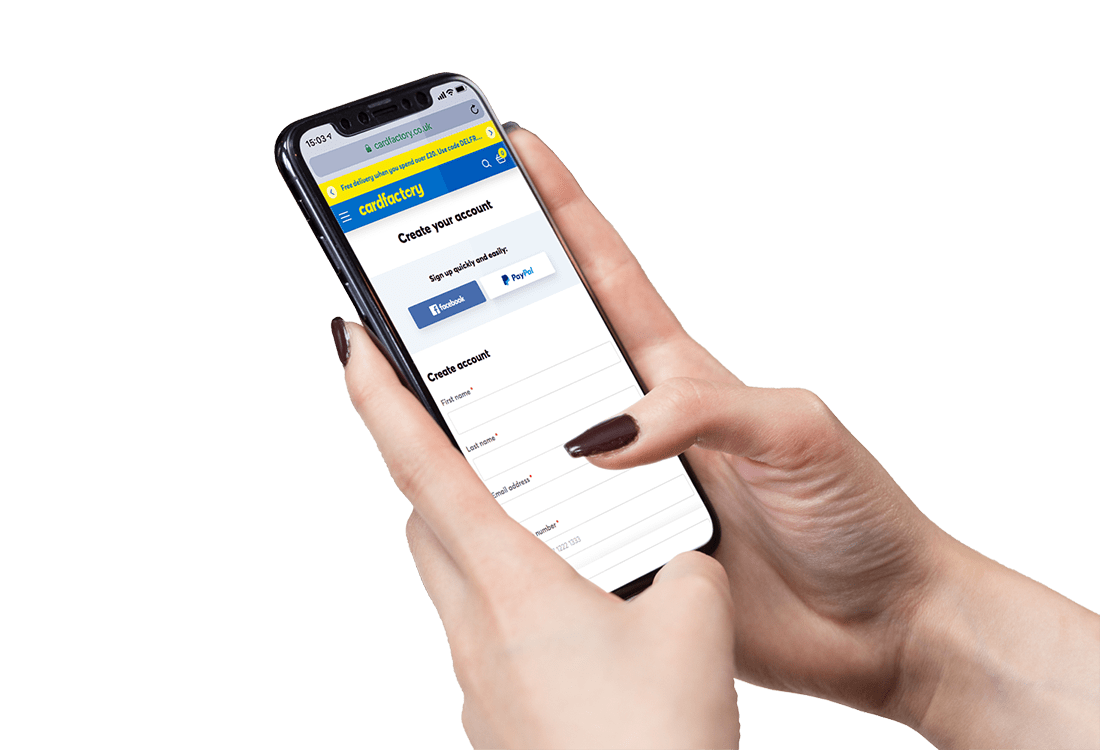 2. Choose a log-in
Sign up quickly and easily using your PayPal or Facebook accounts. Or, you can register using the traditional method – your email address! If you choose to register via email, simply fill in your details and create your password.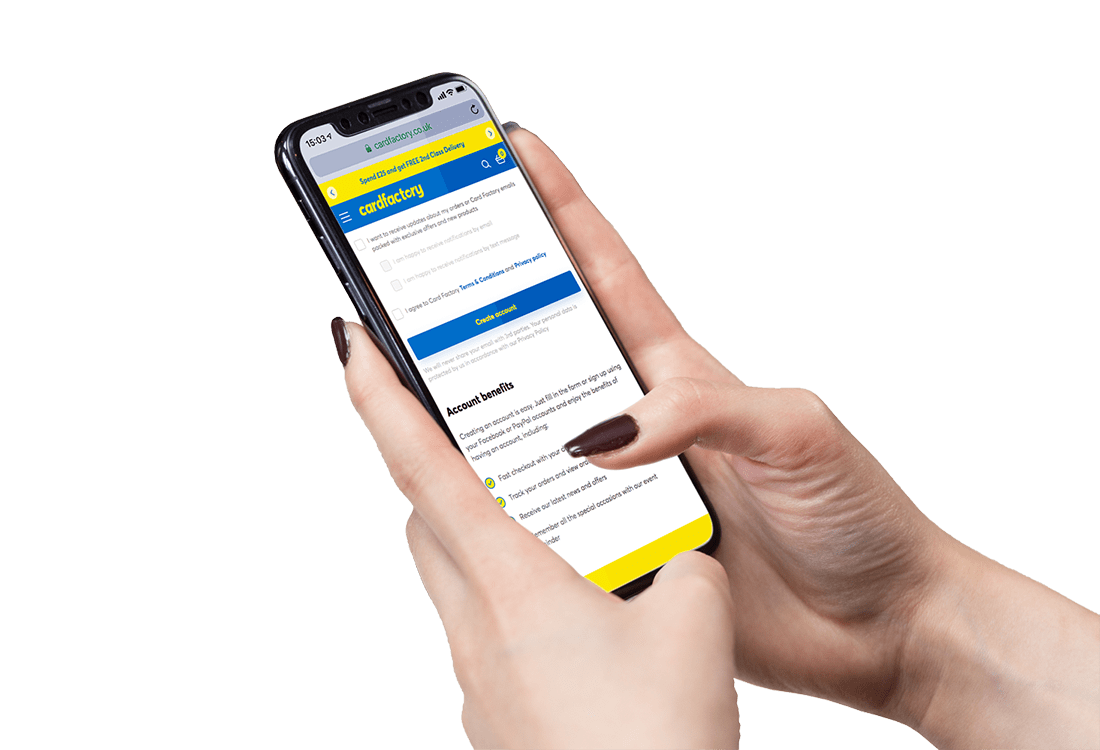 3. Check the terms
Be sure to read our terms and conditions before you click 'create account'. Now is also your chance to choose your notifications preferences – have information sent to you via email, text or neither.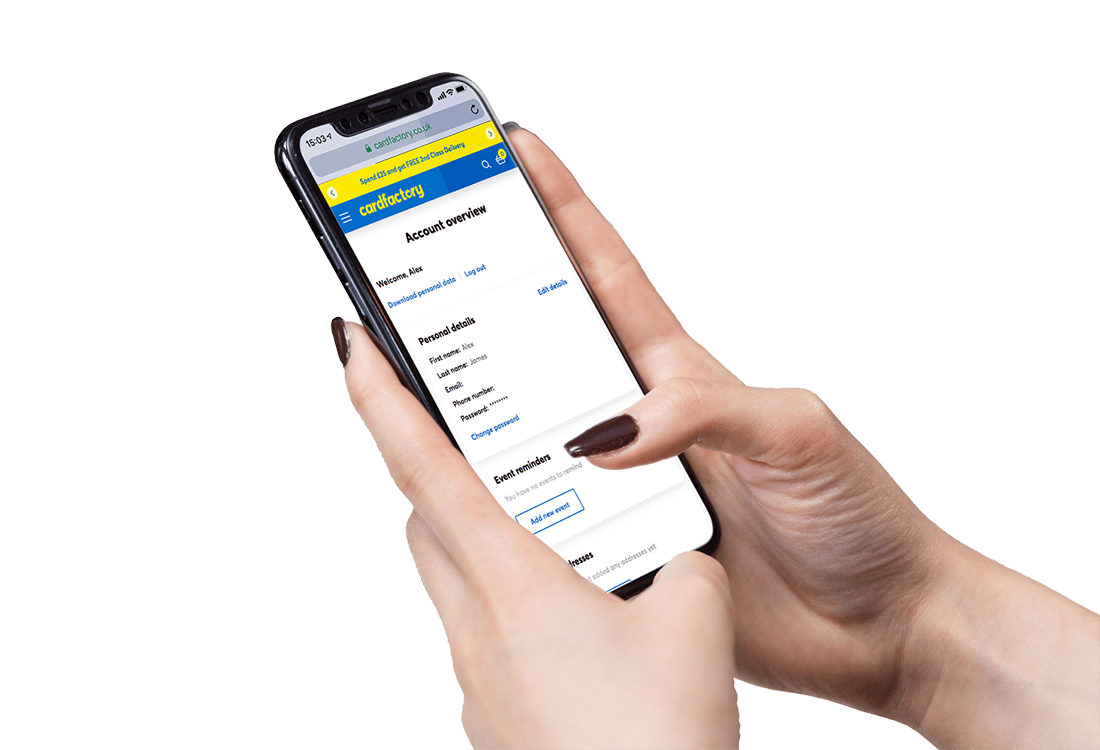 4. Manage your account
Once your account has been created, you'll be taken to your account overview, where you can edit your personal details, add event reminders and view all your recent orders at the click of a button whenever you please!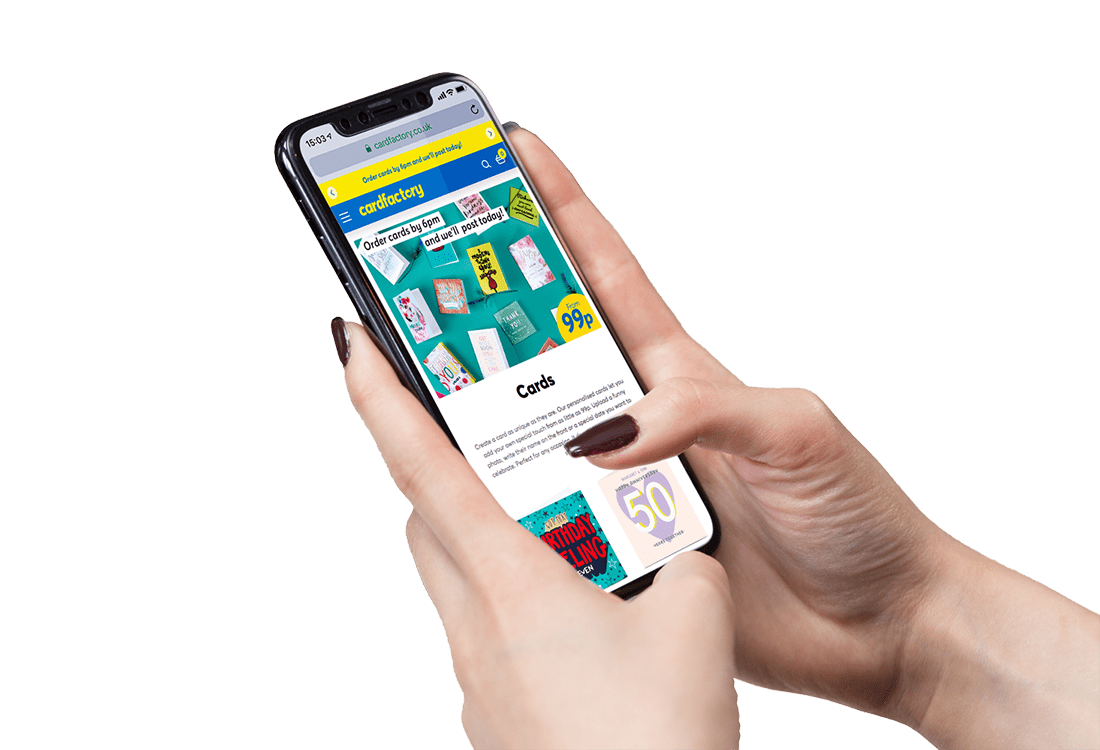 5. Get shopping
Now you're logged in, you can shop as normal. Add cards, gifts and wrap to your basket and buy everything you need at the click of a button. It's as easy as that!