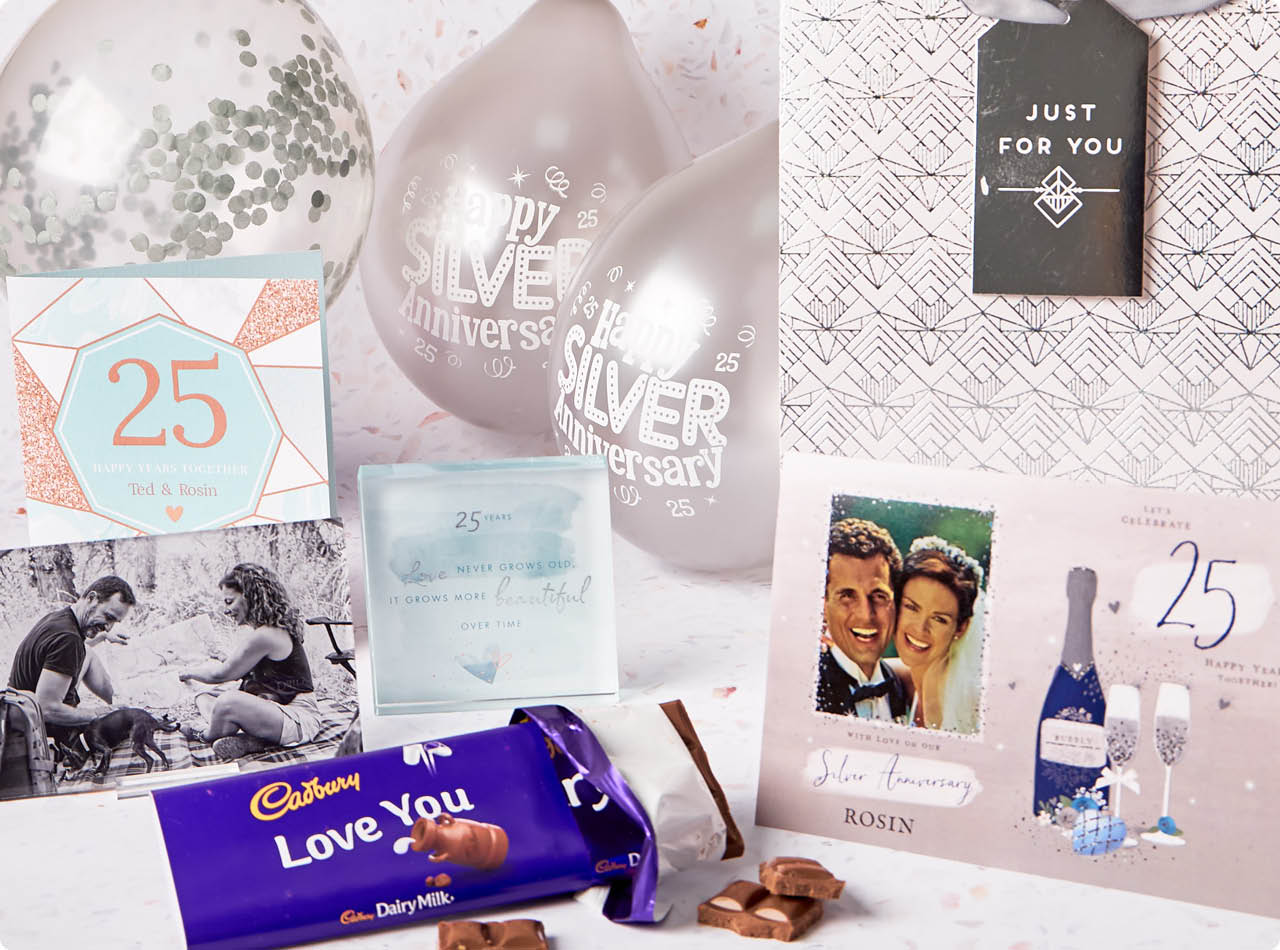 Anniversary Cards, Gifts & Wrap
Celebrate spending another year together with our fantastic selection of anniversary cards, gifts and wrap. No matter how long you've been by their side, an anniversary deserves to be celebrated, and we can help you do just that for amazing prices. Find the perfect card to say 'I love you', a gift that comes from the heart and all those finishing touches to make it a really special day.
Here's to another happy year
Every anniversary is a special one, whether it's your first, 10th or 50th. This means every single celebration of another year spent together deserves to be celebrated in your own special way.

No matter what you're doing to mark the day, we've got the cards, gifts and wrap to help make it as special as possible. Whether it's a wedding anniversary or you're celebrating just being together, you'll be able to find something for your wife, husband, girlfriend, boyfriend or partner that ensures they know just how much they mean to you.

You'll find great anniversary cards that help you tell them you love them. Choose from our high street range, which comes with stunning designs, extras like diamantes and glitter, and fantastic messages that say it all for you.

If you want to create a totally special and unique card, we have personalised and photo designs too. These allow you to add names or messages to the front of the card, as well as upload between one and 12 of your own photos.

To really help you mark your special day, you'll also find we have a brilliant range of anniversary gifts. No matter what your budget, this means you can spoil them to something lovely and make sure the day is a good one.

Just as with our cards, we have in-store and personalised gifts to choose from, giving you plenty of options. Our high street gifts include ornaments, candles, soft toys and more, which you may have spotted in your local store.

You can even have anniversary balloons sent in the post already inflated, meaning your partner can open a fantastic surprise on your big day. From individual balloons to bouquets or even personalised balloons, you can make the day a lot of fun.

Our personalised gifts can have photos, names or messages added to create a unique present that has been made especially for them. Add a photo to a cushion or mug, have their name engraved on a wine glass or tankard or add a special note to some jewellery to put a smile on their face for your anniversary.